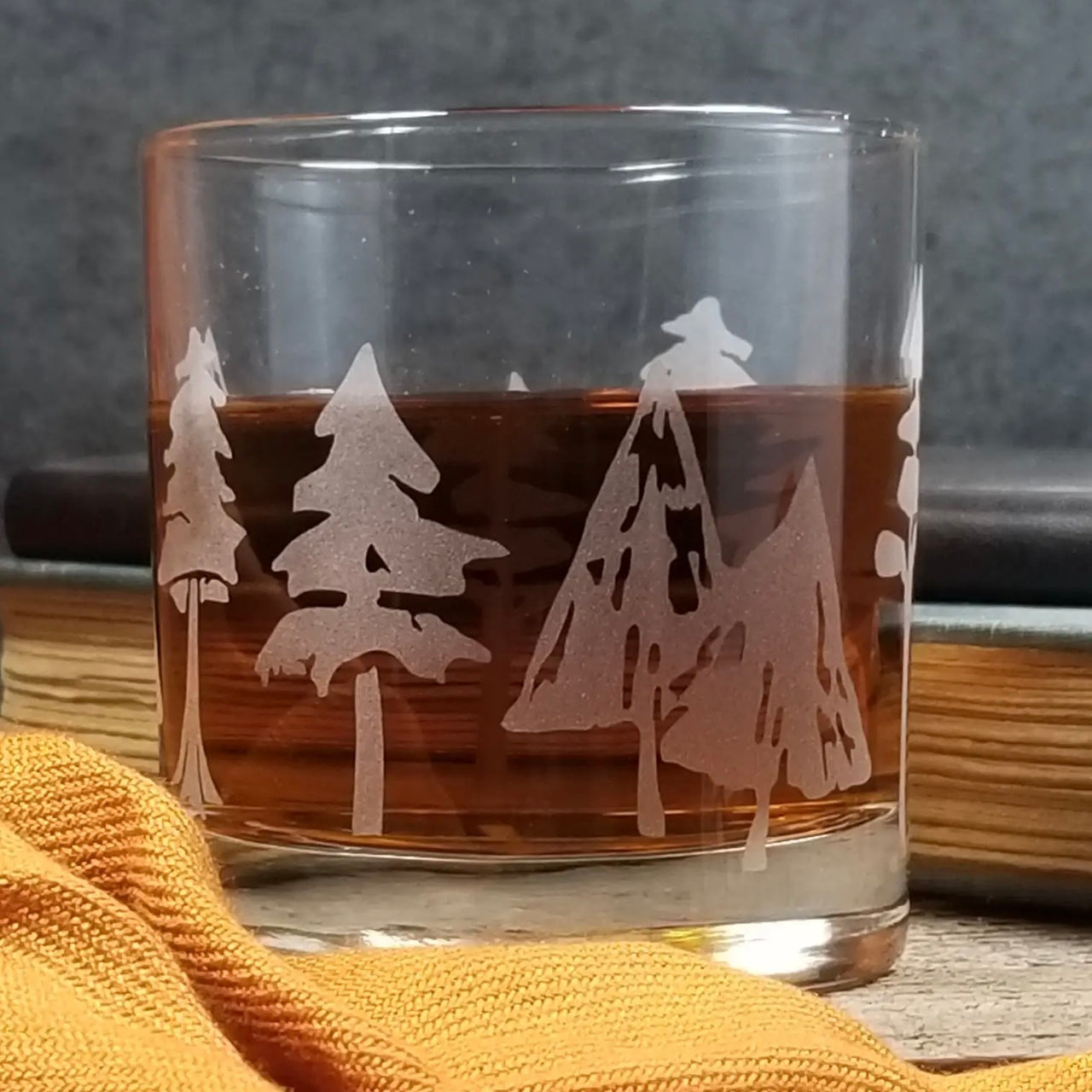 A mixture of winter trees - great for a mountain cabin bar set!
Lowball/Rocks/Whiskey/Double Old Fashioned glass (it goes by a lot of names), with engravings.
Etched with a traditional technique that keeps designs crisp and sharp with a uniquely smooth texture.
Dishwasher-Safe, Food-safe Sturdy, restaurant grade glassware
10.25 oz
Height: 3.5" Width: 3" Weight: 14oz
Functional and fun original designs are individually etched onto each glass in Austin, TX.