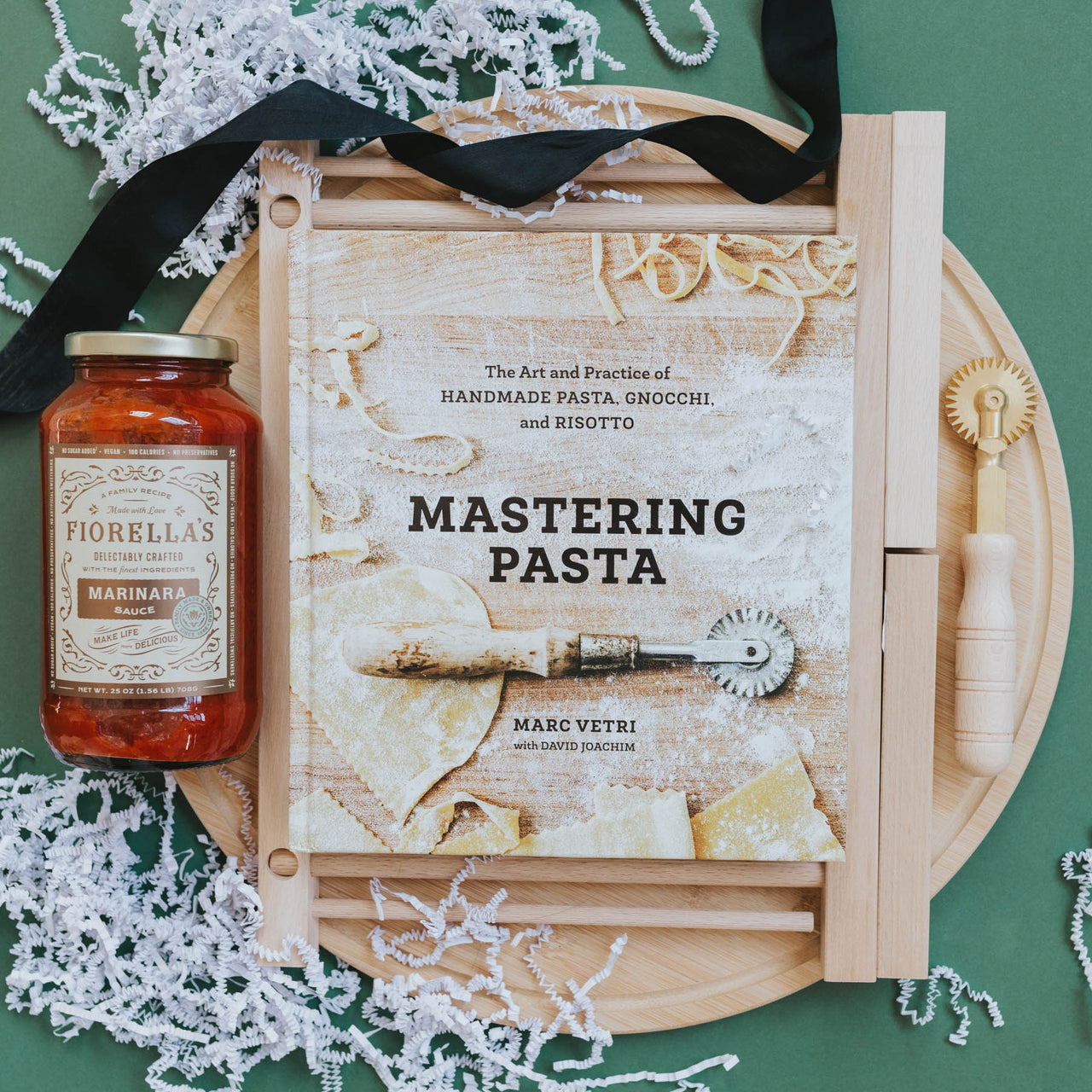 Learn how to master one of Italy's oldest trades - pasta making! This gift box includes all the essential tools and ingredients to get you started. 

Mastering Pasta Cookbook

Pasta Cutter

Pasta Drying Rack

Fiorella Marinara Sauce - Boston made!

Round Wood Board 

Items are packaged with a seasonal ribbon.
Would you like to include a note for your recipient? Please include it under special instructions.