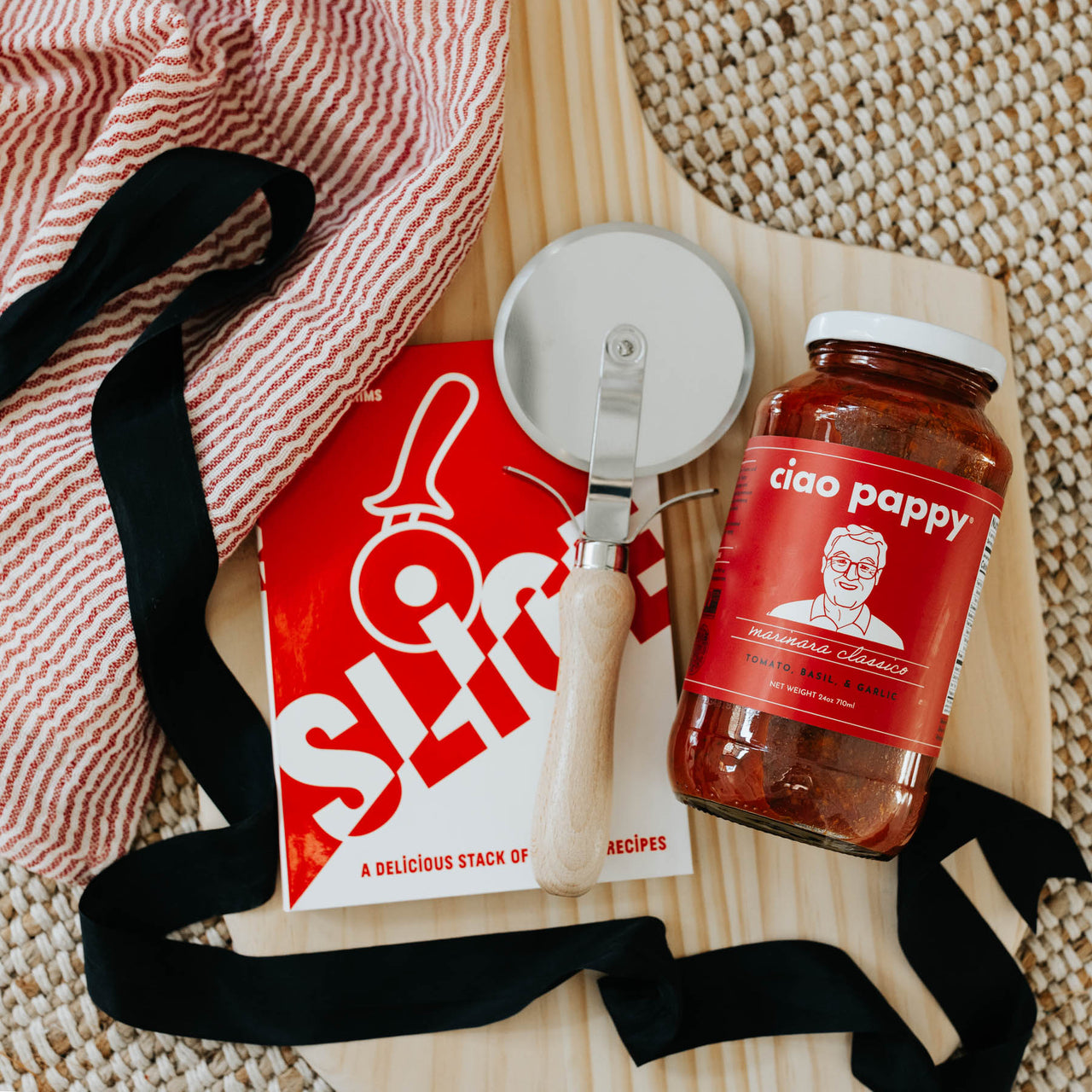 Pizza night, but make it homemade! This gift bundle includes all of the essentials for making pizza at home.

Slice cookbook featuring Pizza recipes

Pizza Slicer

Ciao Pappy Marinara 

Pizza Paddle 

Items are packaged with a seasonal ribbon.
Would you like to include a note for your recipient? Please include it under special instructions.