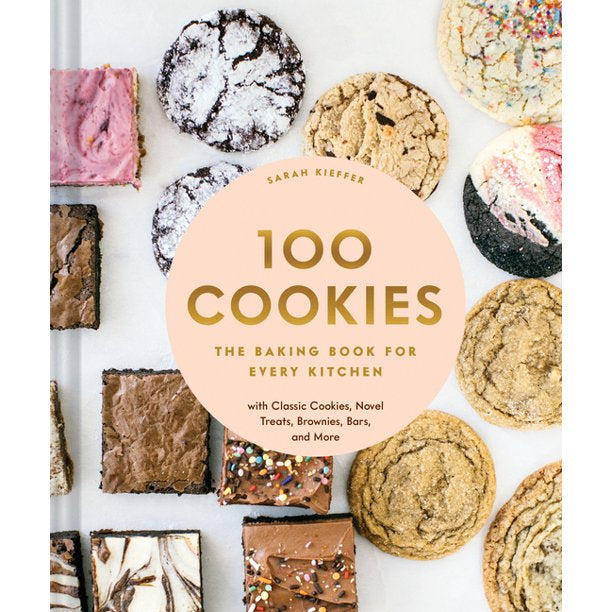 From celebrated blogger Sarah Kieffer of The Vanilla Bean Baking Blog!
 100 Cookies is a go-to baking book featuring 100 recipes for cookies and bars, organized into seven chapters.
Chocolatey, fruity, crispy, chewy, classic, inventive--there's a foolproof recipe for the perfect treat for everyone in this cookie recipe book.
- Introduces innovative baking techniques
- Includes an entire chapter dedicated to Kieffer's pan banging technique that ensures crisp edges and soft centers for the most delicious cookies
- Nearly every cookie dough recipe is accompanied by a photograph.
Dessert recipes range from the Classic Chocolate Chip made three different ways, to bars, brownies, and blondies that reflect a wide range of flavors and global inspiration.
 This is the comprehensive-yet-charming cookbook every cookie lover (or those who love to bake cookies) needs.
Hardcover.