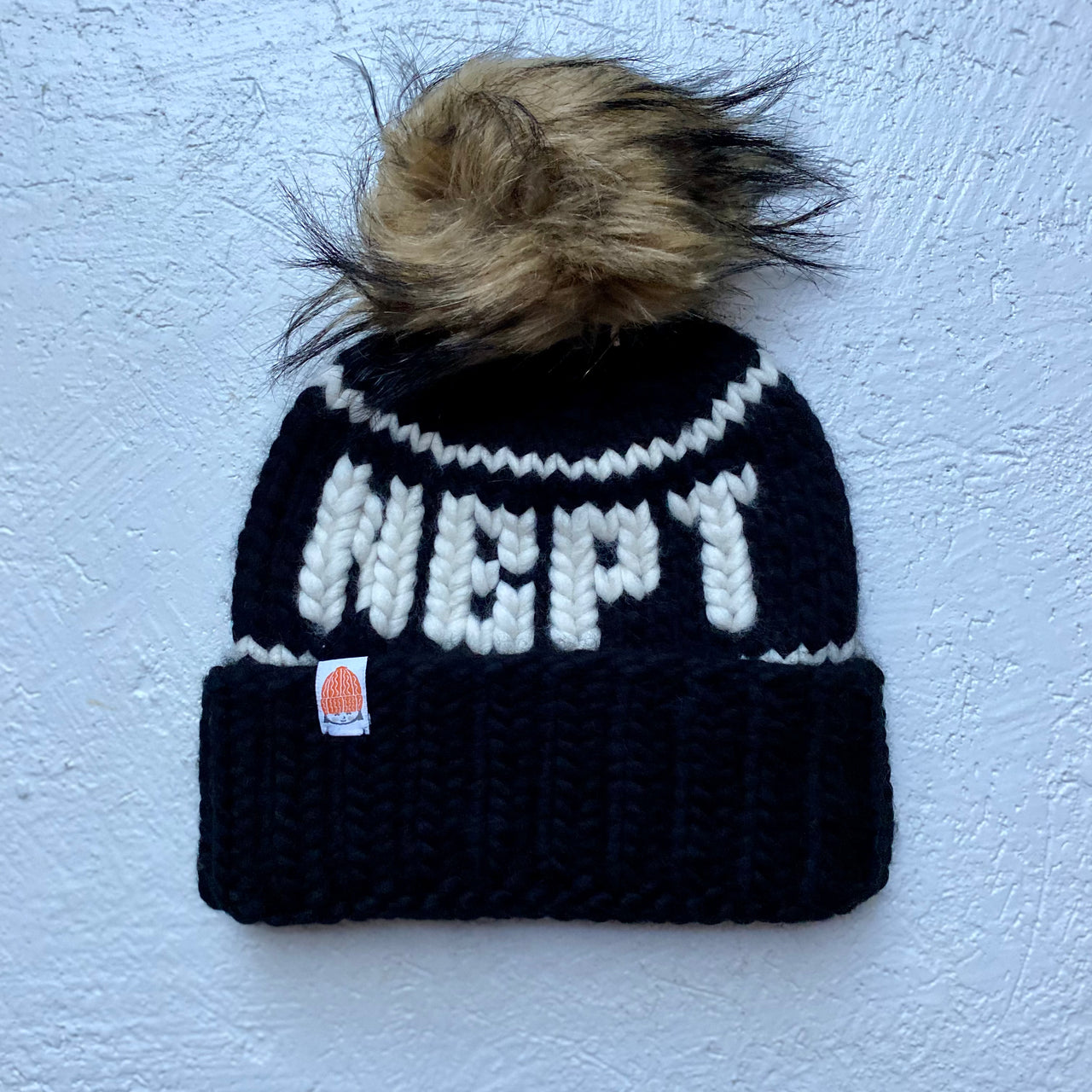 Our custom SH*T That I Knit Beanies are back! The NBPT design sold out fast last year, and we're excited to bring it back, but this year we're also offering it in pink!
What better way to show your hometown pride this winter!
Hand-knit with 100% locally sourced merino wool, the NBPT Beanie is hand knit and available in 4 different colors - Blacklist, White Lie, Navy and Heather.
This beanie features the Rutherford Beanie style.
Designed in Boston, MA
Care: Hand wash and dry flat
AVAILABLE FOR PRE-ORDER NOW!