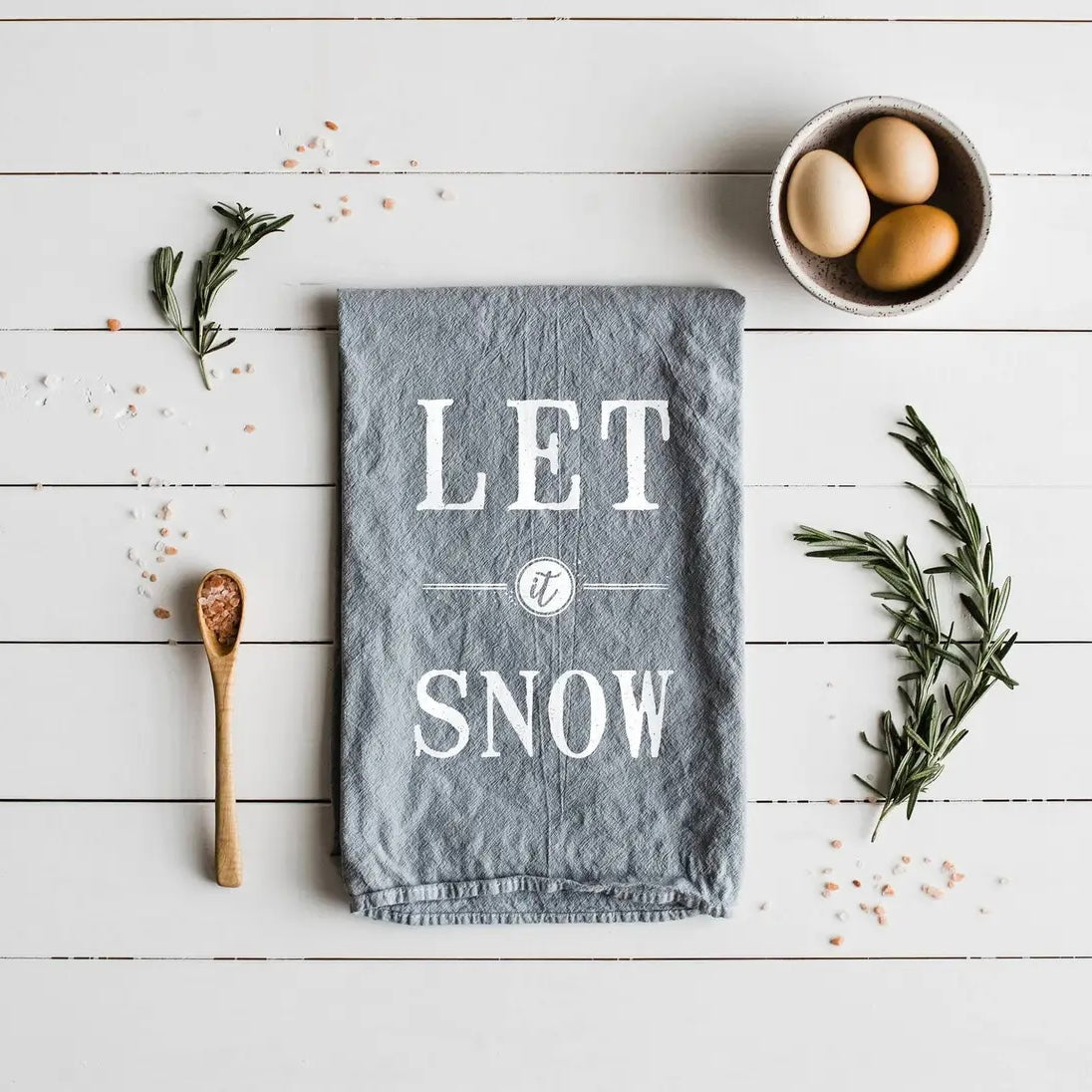 "Let It Snow"
This simple & sweet design - featuring a beautiful blend of modern and vintage typography - makes for a cozy and festive kitchen addition for the holiday season!
Both decorative and functional, this gray towel works double duty decorating for Christmas time as well as easily drying hands and dishes.
100% cotton and safe to throw in the washing machine on cold.