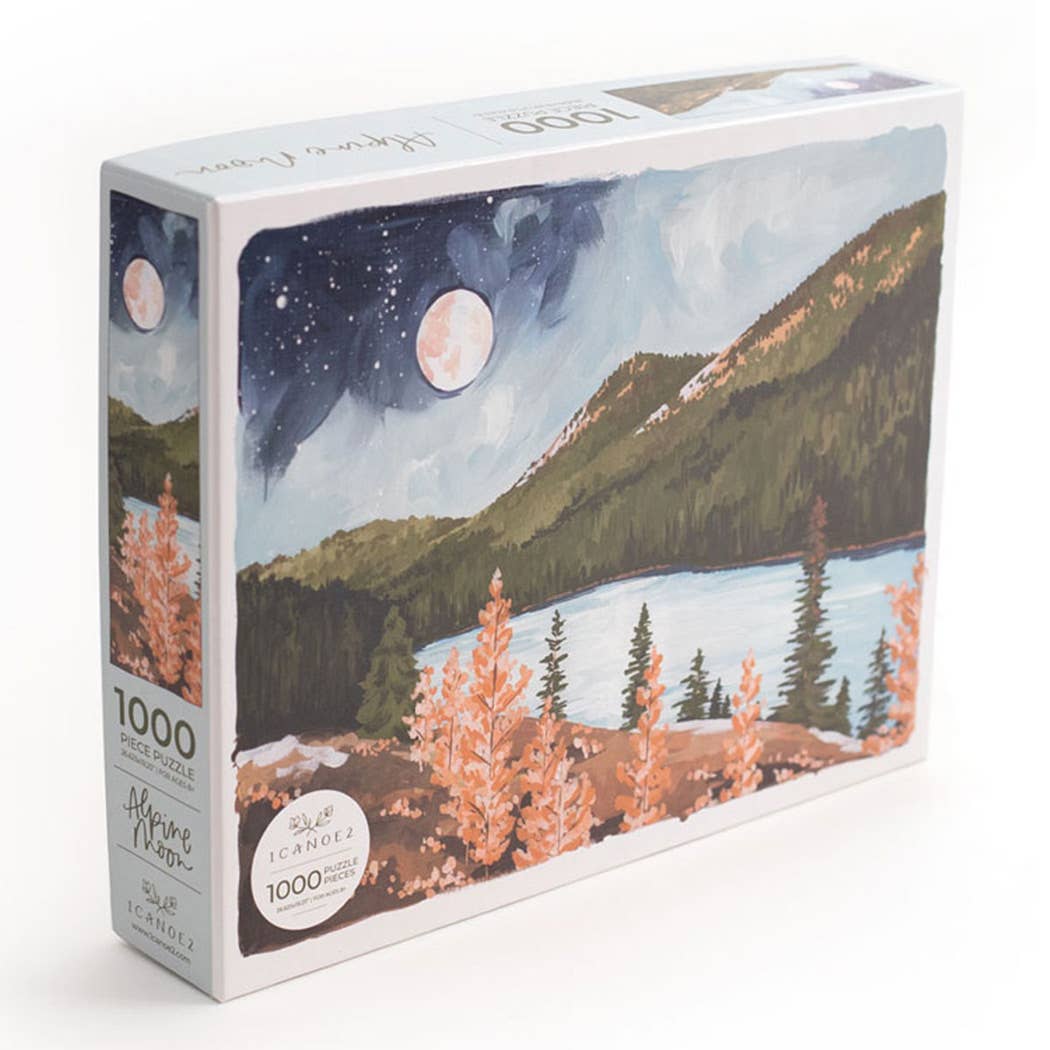 Get transported to the great outdoors as you assemble this beautiful, hand-painted landscape puzzle. It features a scene of the moon and stars illuminating mountains that overlook a river and alpine trees.
With high quality and uniquely shaped pieces, this makes the perfect gift for mom, dad or any nature, camping or art lover.
1,000 pieces
Ages 8+ Moderate difficulty
Completed Puzzle: 19.25" x 26.625"
Box Size: 8"x10"x2"