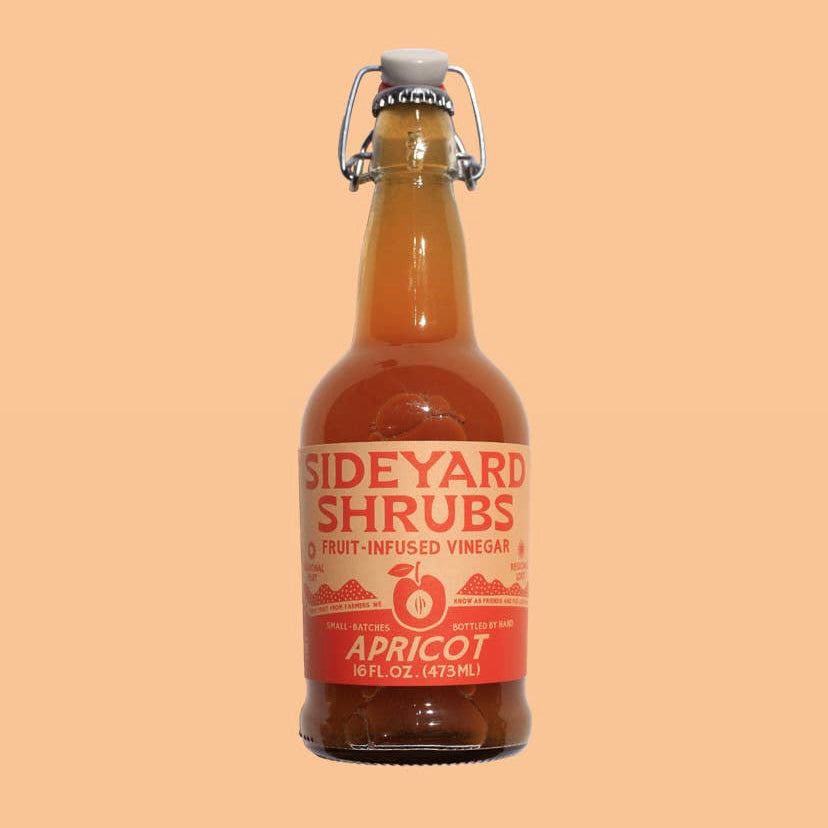 Peak-season fruit is sourced from small-scale farms in Southern California — and combined with good-for-your-gut organic apple cider vinegar (ACV) — for a great-tasting, versatile vinegar for cooking, cocktails, mocktails and more!
Apricot Sideyard Shrub perfectly preserves the flavor of this sweet, summer stone fruit. Try it in salad dressings, or add a splash to sparkling water for a delicious and healthy, sugar-free soda alternative.
The name and description of their highly curated farm partner can be found on the side of each and every bottle label.
16 fl. oz.