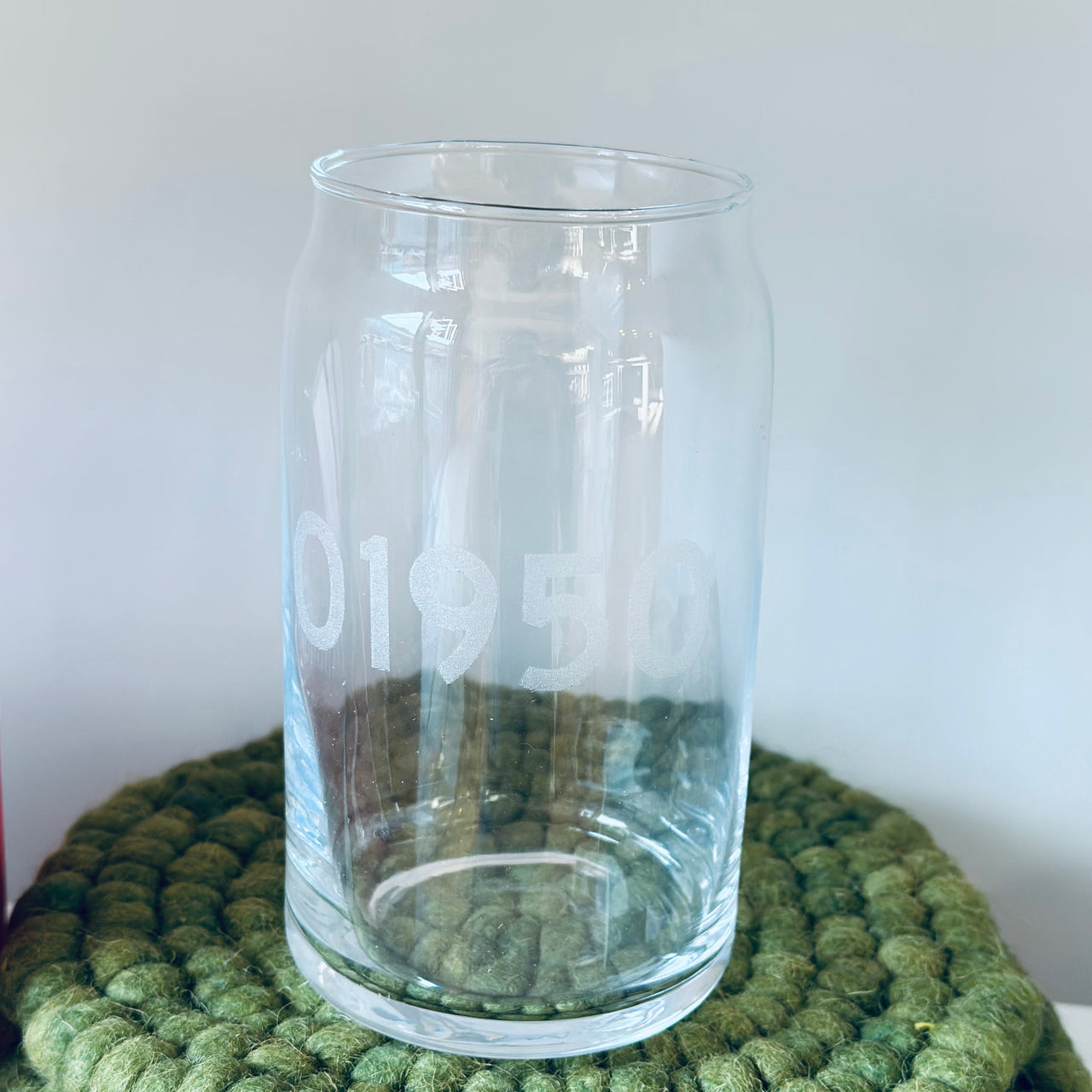 These 16 oz glasses present drafts and cocktails in a super fun way.
Featuring the Newburyport, MA zip code, 01950.
Holds up to 16 ounces
Height: 5 1/4" 
Overall Diameter: 3"
The design is etched onto the glass and is completely dishwasher safe. It is not a decal and will never come off.