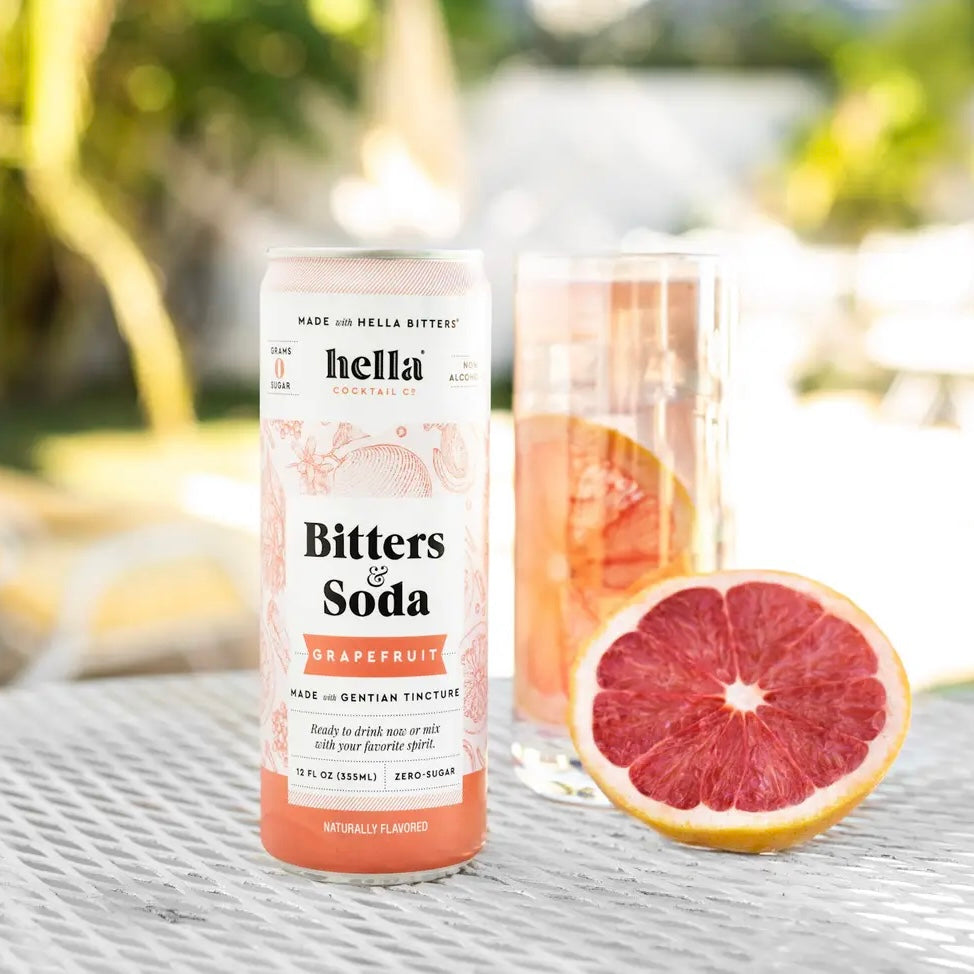 Bitters & Soda is a premium sparkling apéritif that gets its smart, refreshing flavor from French gentian tincture. Grapefruit is boldly unsweetened with notes of ripe grapefruit, allspice, and bitter root.
Sip sans booze for a dynamic and adult Zero-Proof imbibing experience. Or add light wine and spirits. Zero-sugar, all-natural, gluten-free, vegan.
Strong carbonation makes for a perfect Zero-Sugar mixer with a fuller flavor than regular sparkling water, tonic water, and other mixers.
12 oz. can
Sold individually