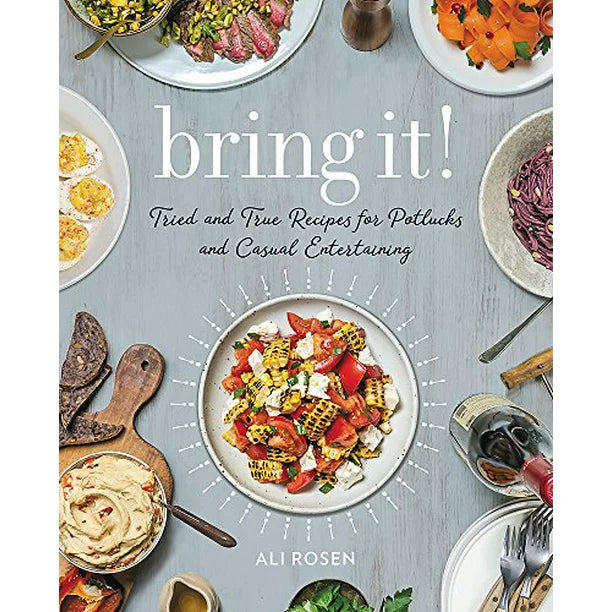 Bring It! is the ultimate source for potluck, picnic, or dinner party-worthy dishes that combine simple prep with big taste!
The word potluck may inspire memories of church dinners and mystery covered dishes. But today's potlucks are essentially outsourced dinner parties, which make gathering around a shared table a cinch. Inside Bring It!, you will find dozens of impressive-looking recipes that come together easily, and are perfect for carrying to any occasion.
Author Ali Rosen has put a long career in the food world to use, drawing on chef and restaurant secrets for easy dishes that will have friends begging for the recipe. Must-have dishes include:
Pimento Cheese and Crab Dip
Snap Pea Salad with Parmesan and Bacon
Pistachio and Anchovy Pasta
Short Ribs with Quick Pickled Shallots
S'mores Bars
Each recipe includes a note called How to Bring It, for make-ahead, reheating, and transport instructions. Flavors are designed for maximum impact, but won't take hours to cook, or require special ingredients. Have dinner with the neighbors, sit down to a picnic in the park, or bring a dish to the school luncheon. They come together easily, hold well, and travel beautifully. They'll have you rethinking the potluck.
Hardcover.