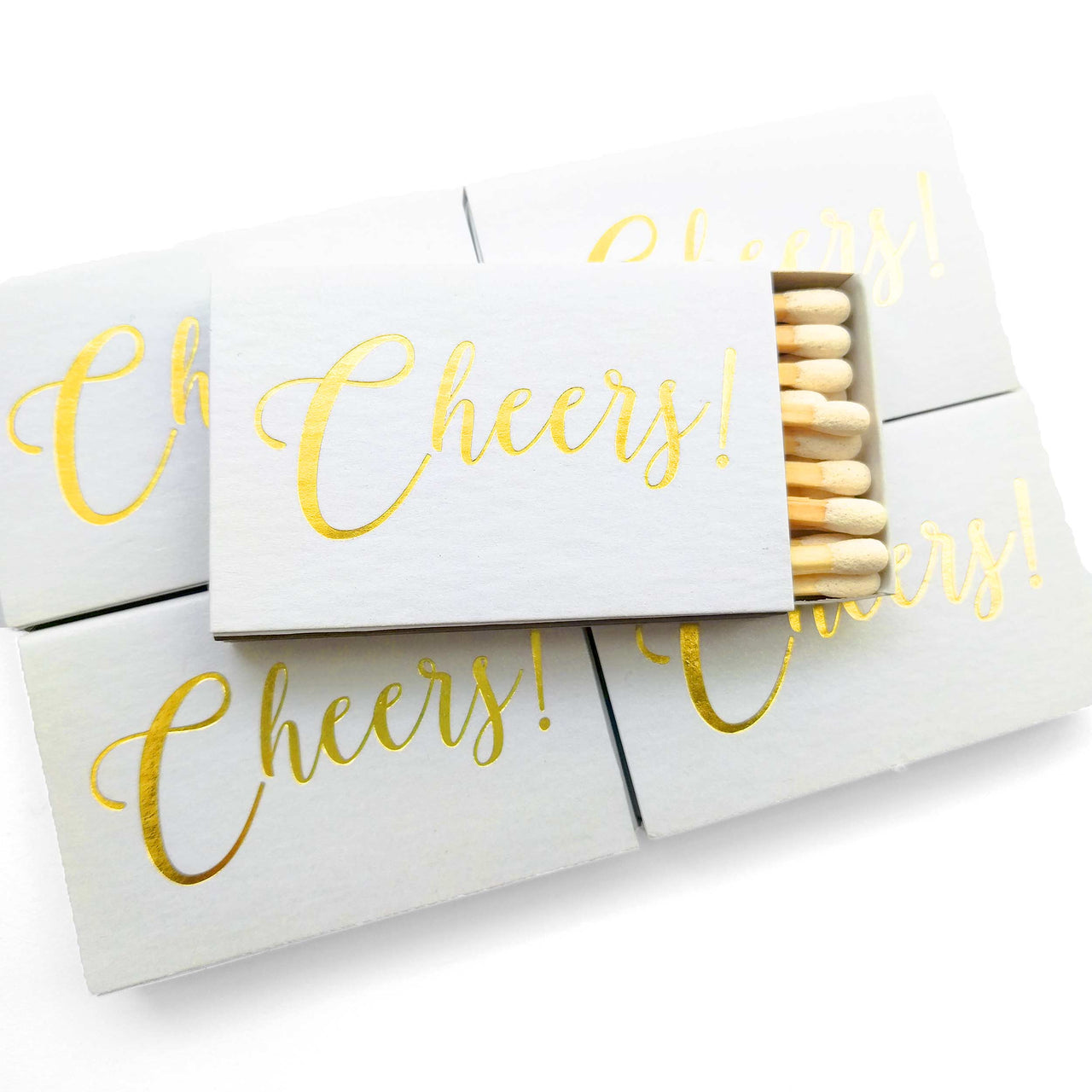 Whether it's your besties wedding or your sweetheart's birthday, it's always a good time to have some cheers matchboxes on hand to celebrate the joyous occasion. These matchboxes are beautifully foil stamped with "cheers" on both sides.
Paired with candles, they make a sweet gift.
2.22" w x 1.375" l x .46" h & contain 22 white tipped match sticks.
Shimmer white matchbox with metallic gold foil text.