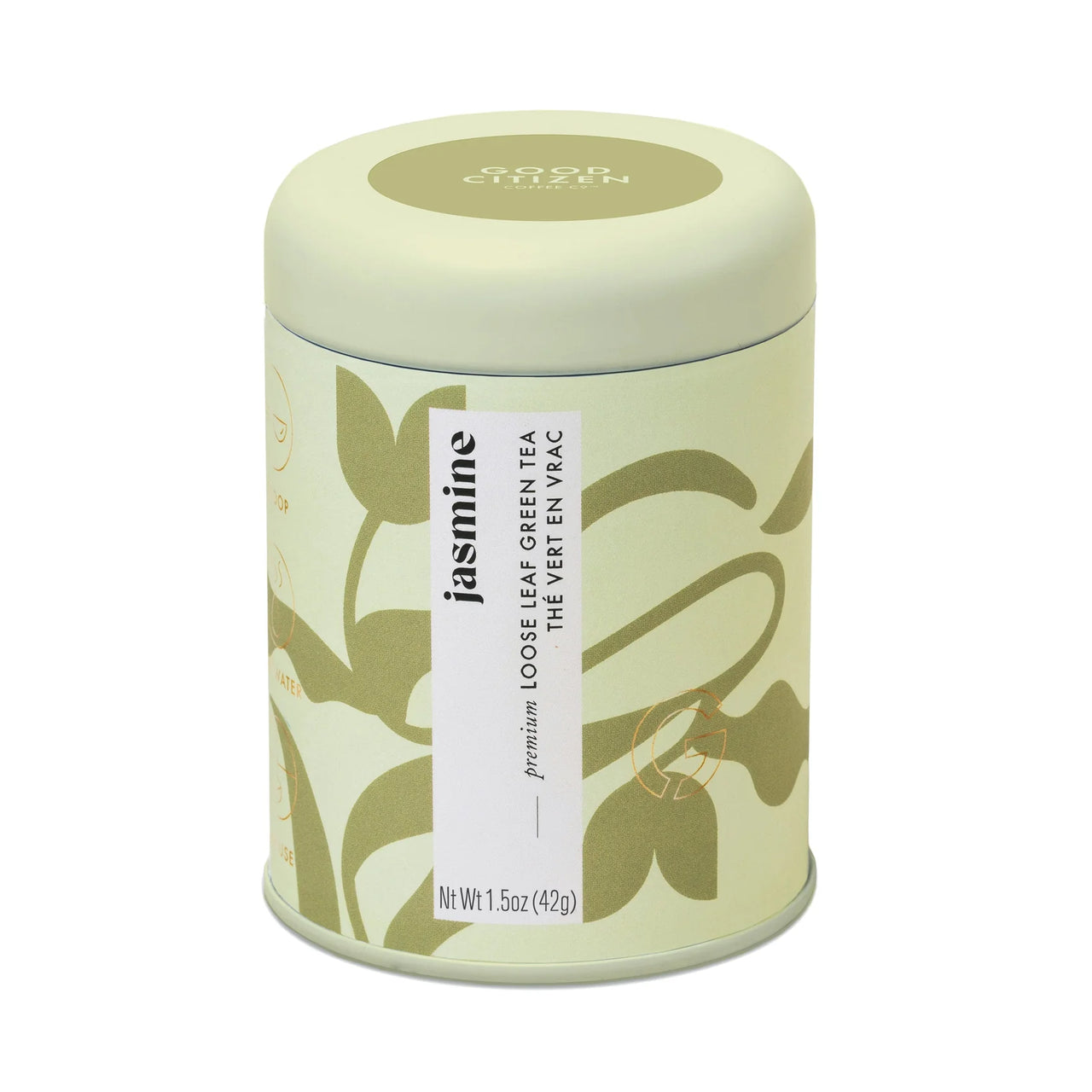 Set your intentions and indulge in your ritual with our fresh and delicious Good Citizen Premium Loose Leaf Tea - Jasmine. Thoughtfully curated for every sip-worthy moment, our loose leaf tea is made to be part of your day from morning to night. Jasmine is a loose leaf green tea that is bright and refreshing with floral notes and a hint of sweetness.
Ingredients: 100% green tea
Caffeine content: 30-40 mg.
2 oz.