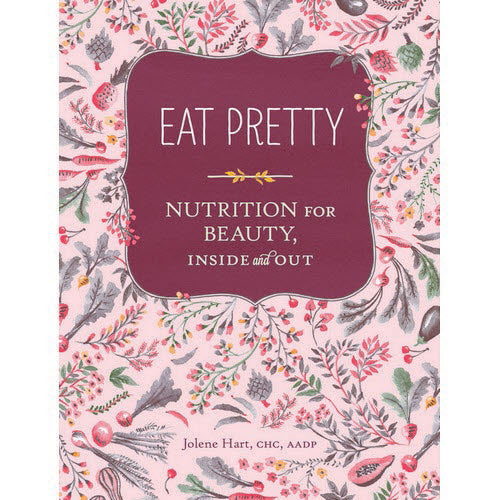 "Eat Pretty is a gorgeous book that reveals the latest research-based ageless secrets of true beauty from the inside out and outside in throughout the seasons of the year and seasons of life. Beauty-full reading to last a lifetime."  —Ann Louise Gittleman, Ph.D., CNS, and New York Times bestselling author
Look and feel your best all year long with this seasonal nutrition guide: Nutrition is the fastest-rising beauty trend around the world. Eat Pretty simplifies the latest science and presents a user-friendly program for gorgeous looks, at any age, that last a lifetime. Buzzwords like antioxidants, biotin, and omega-3s are explained alongside more than 85 everyday foods, each paired with their specific beauty-boosting benefit: walnuts for supple skin, nutmeg for beauty sleep, and radishes for strong nails. But healthful ingredients are just one aspect of beauty nutrition. Eat Pretty offers a full lifestyle makeover, exploring stress management, hormonal balance, and mindful living.
Featuring over 85 glow-getting food including celery for skin hydration, raspberries for luscious hair, dandelion greens for detox, ginger to antiaging defense, and many more.
Includes charts, lists, and nearly 20 recipes that make this nutrition book a delicious and infinitely useful package—in the kitchen, at the grocer, and on the go.
Eat Pretty is a lifestyle guide that helps you identify the foods, habits, and thoughts that are standing in your way of discovering your true radiant beauty.