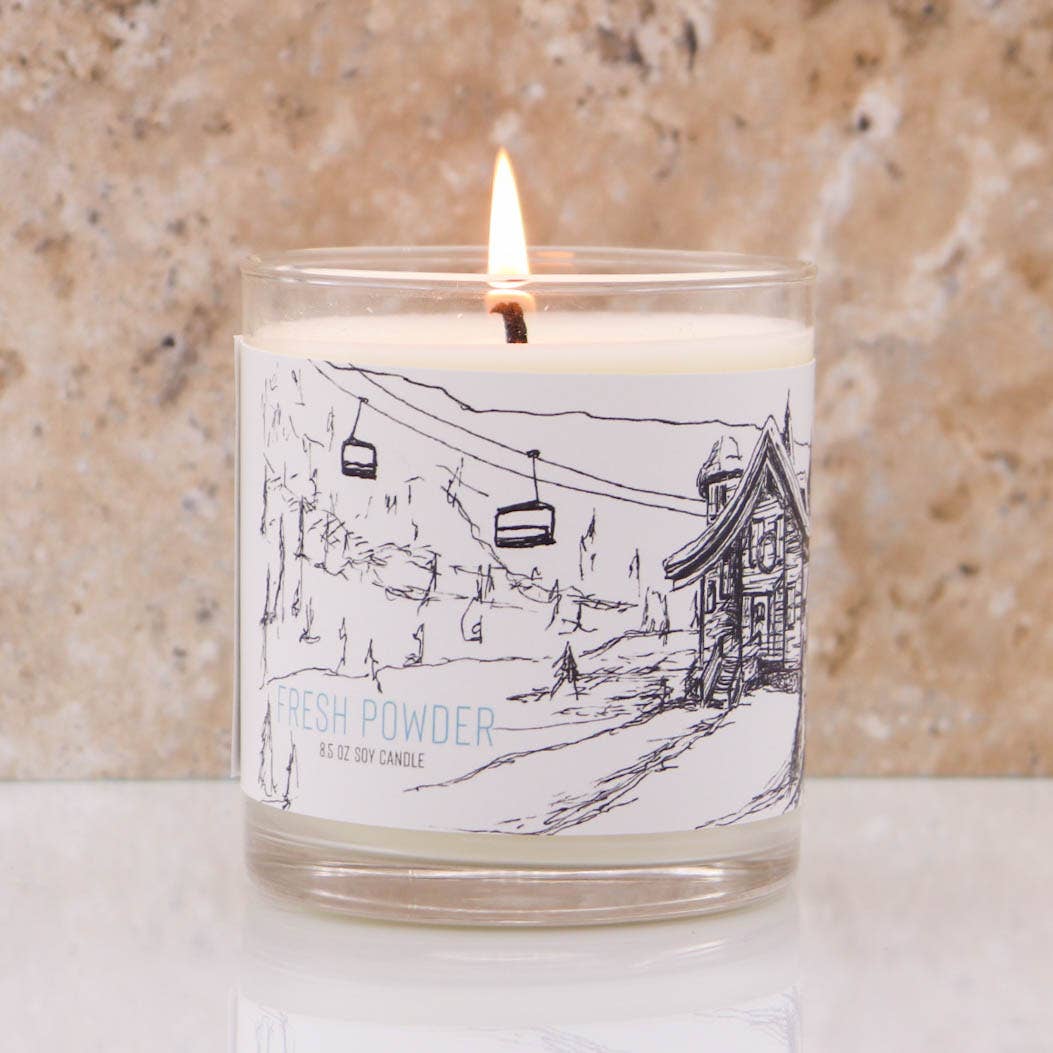 If you love to ski, this Fresh Powder candle is for you. For all your favorite ski towns - this little cabin on the slopes is the perfect place to spend the winter.
Top Notes: Citrus Middle Notes: Pine, Red Currant Base Notes: Juniper
8.5 oz handmade soy candle – each candle burns for 55-65 hours!
Made with a cotton wick, 100% soy wax made with American grown soy beans and phthalate free fragrance oil – ingredients that make you feel good about this candle burning in your home.
Clear glass jar that glows beautifully with black metal lid.