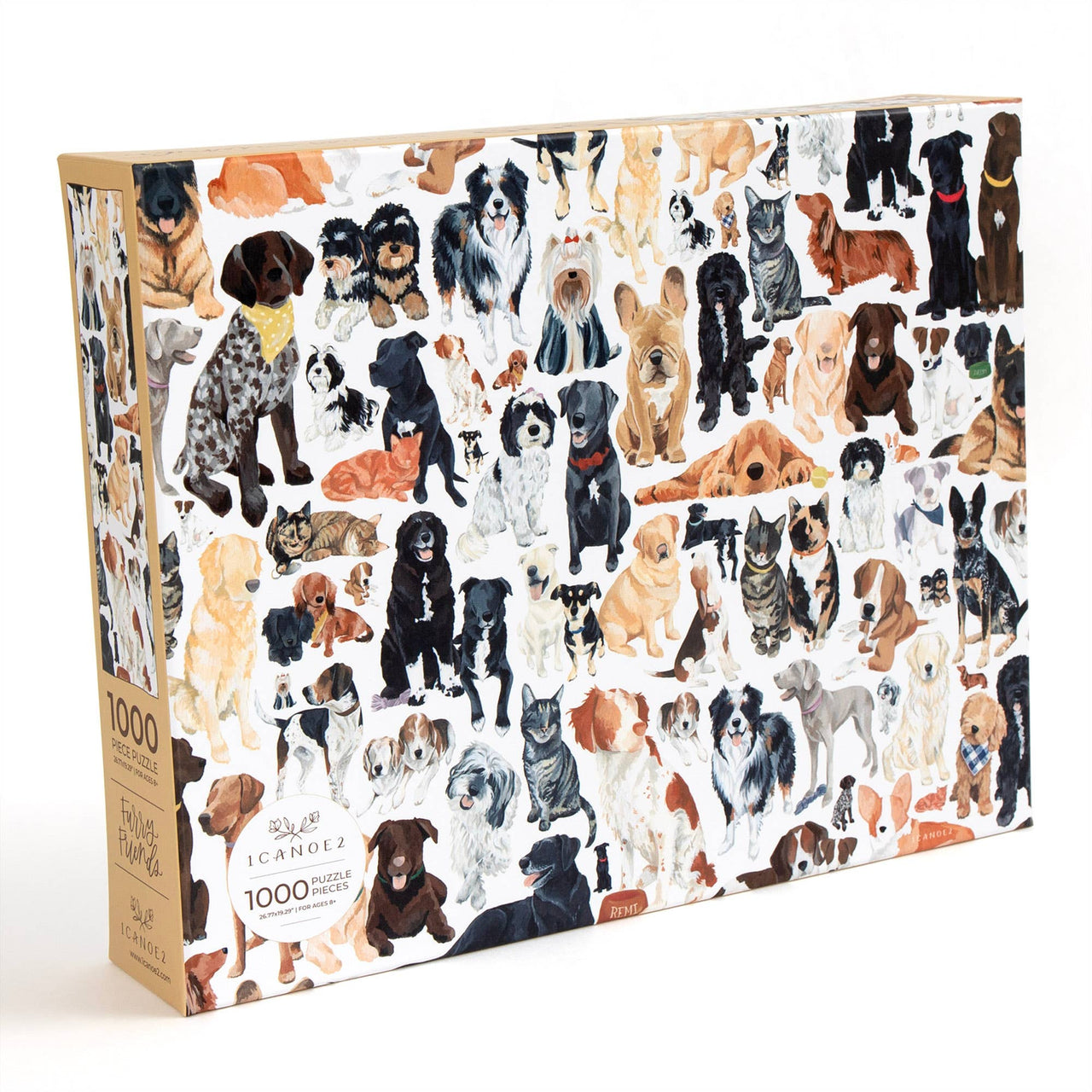 This dogs and cats puzzle makes the perfect gift for any animal lover. It features a variety of hand-painted dogs and cats inspired by cherished pet photos submitted from customers.
With species such as german shepard, golden retriever, yorki, dachsund (everyone loves a wienie dog!), chihuaha, basset hound, corgi and many varieties of lab and terrier, this puzzle is sure to be a joy to put together for both kids and adults.
1,000 pieces
Ages 8+
Moderate difficulty
Completed puzzle: 19.29" x 26.77" Box Size: 8"x10"x2"