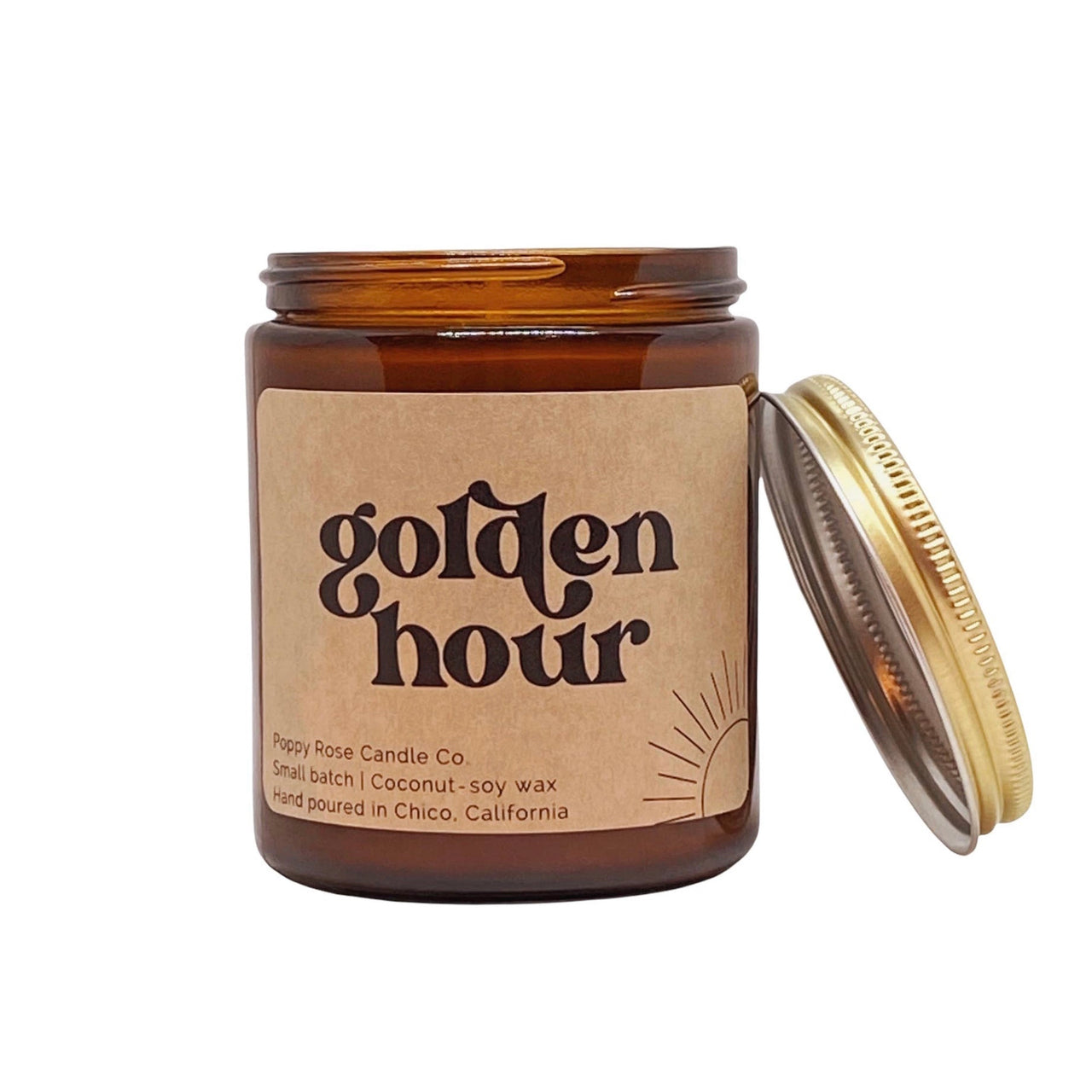 Golden Hour- that lovely, fleeting time of day when the sun is beginning to set and small shadows are cast. This blend of toasted vanilla, green melon and tropical citrus encompasses it perfectly.
8 oz, 45 hour burn time
All Poppy Rose candles are hand poured into sturdy vessels and are made from 100% American grown soy. They have lead-free cotton wicks and phthalate-free fragrance oils. None of the ingredients or components have ever been tested on animals.