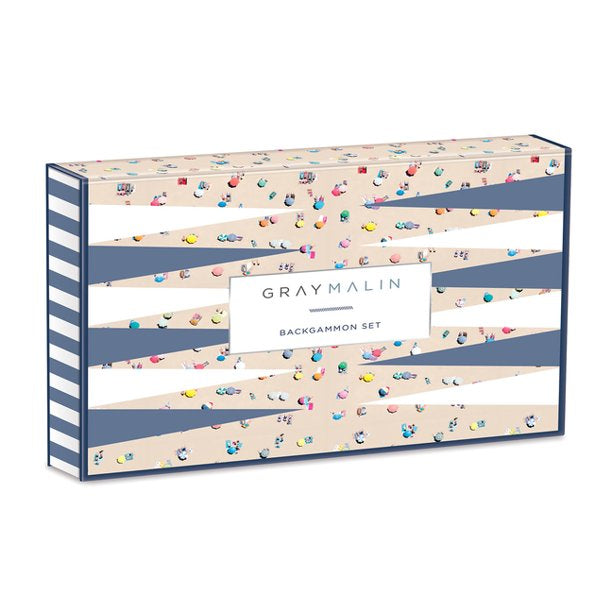 Gray Malin is an internationally renowned fine art photographer and New York Times best-selling author whose work combines the spirit of travel, adventure, luxury, and artistry.
This unique backgammon set features Gray's iconic aerial photography of sunbathers and colorful beach umbrellas and includes 30 game pieces, 4 dice, and 1 doubling cube.
The Gray Malin Beach Backgammon Set is the perfect gift for backgammon and fine art photography enthusiasts alike.
- 1 Piece Box with built in board and piece trays
- 30 Wood Game Pieces
- 4 Wood Dice & 1 Wood Doubling Cube
- Backgammon Instructions Included