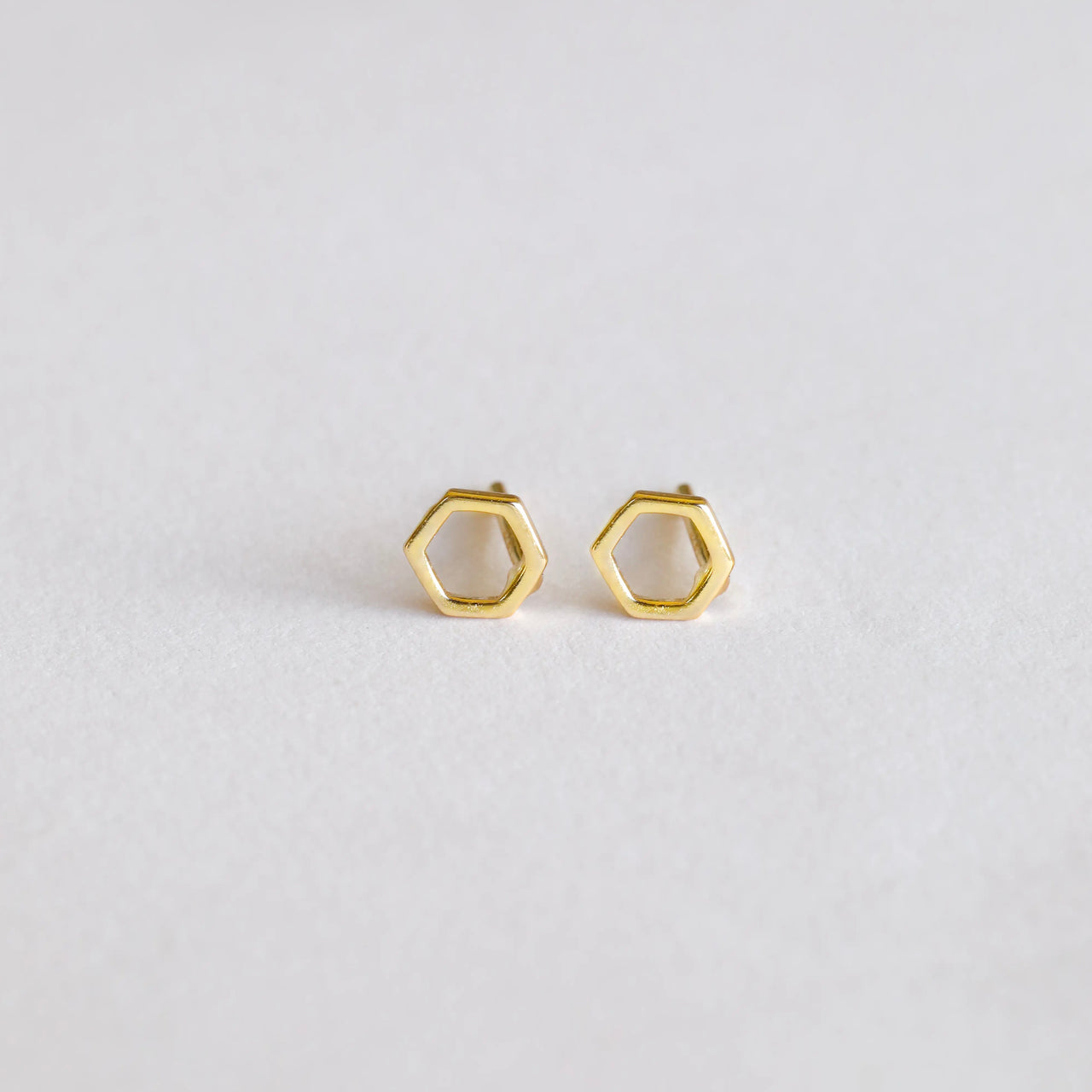 In need of a dainty little dash of good vibes? The minimalist collection is perfect for layering in multiple piercings all the way up the ear to create your own unique statement.
A bold hexagon shape adds just the right amount of edgy to a delicate post, for an easy everyday wearable look.
Handcrafted in 18kt gold vermeil over sterling silver.