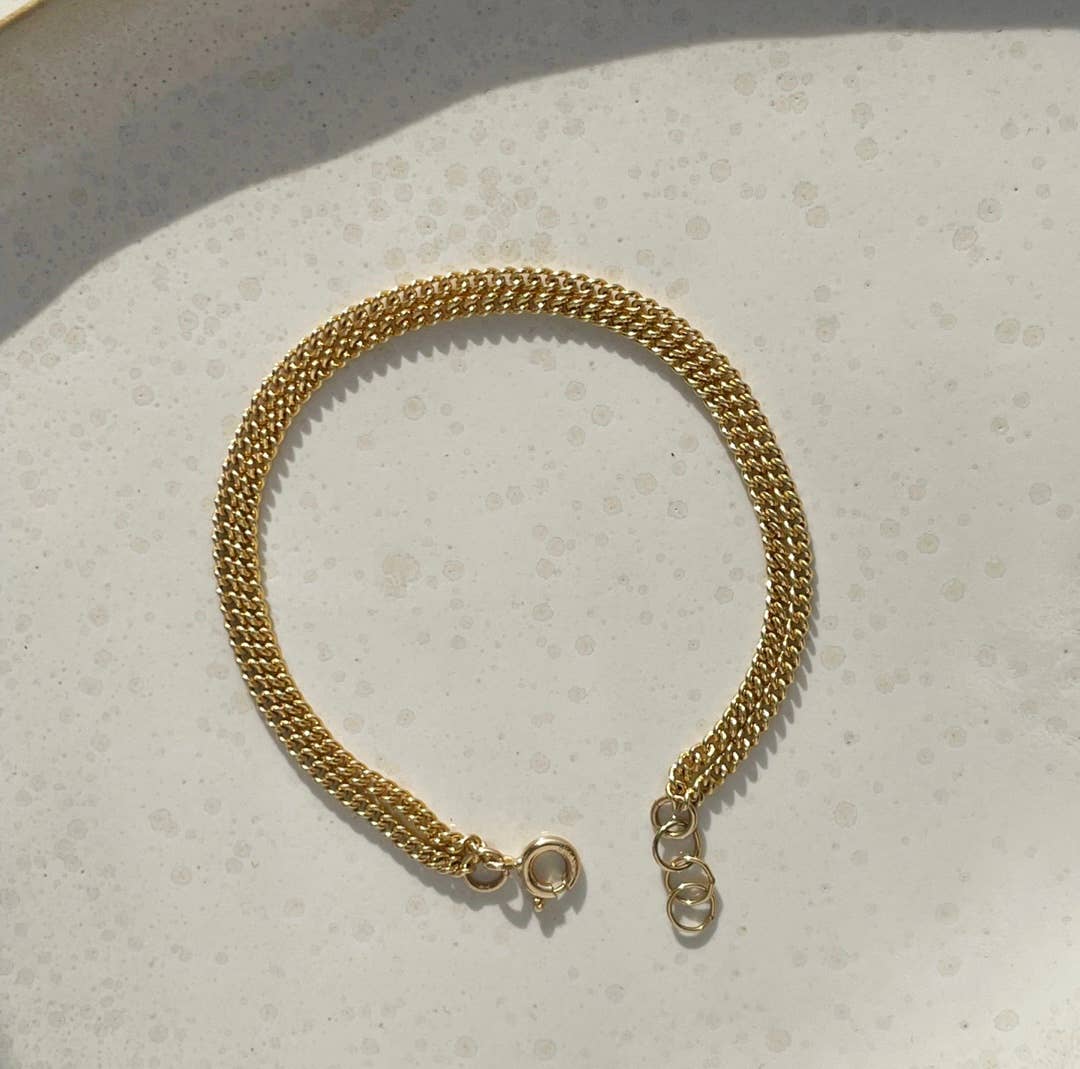 Named after the sea in French, this bracelet features two chains that move with beautiful fluidity.
Bracelet Sizing: adjustable clasp fits 6" - 7"
14k Gold Fill
To measure your wrist size, wrap a piece of string around your wrist the way you would like the bracelet to fit. Then lay the string flat and measure the inches to get your size.
Each piece of Token Jewelry is handmade in Eau Claire, WI.