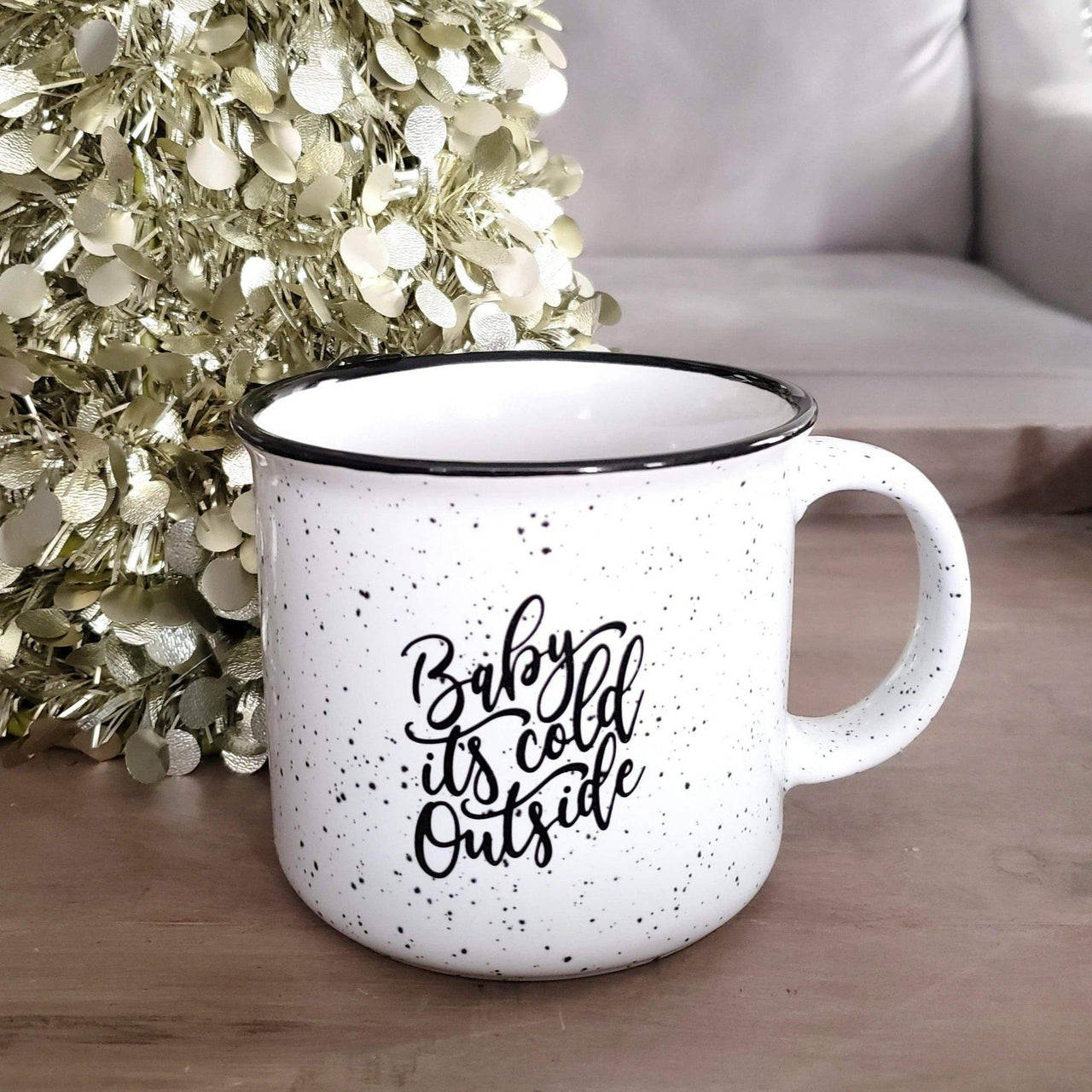 On cold mornings, there is nothing better than a warm drink. Whatever your drink of choice, waking up in the morning and sipping on your favourite drink with a mug this pretty is all part of the joy. This mug is a cute must have and can be used all year to hold your favorite beverages, even when the holiday season ends.
This 15 oz campfire mug is white with black speckles, white inside, and black rim.
The text is black and printed on both sides!
Hand-wash recommended. Each is unique and therefore please keep in mind that there may be variations in the speckles.