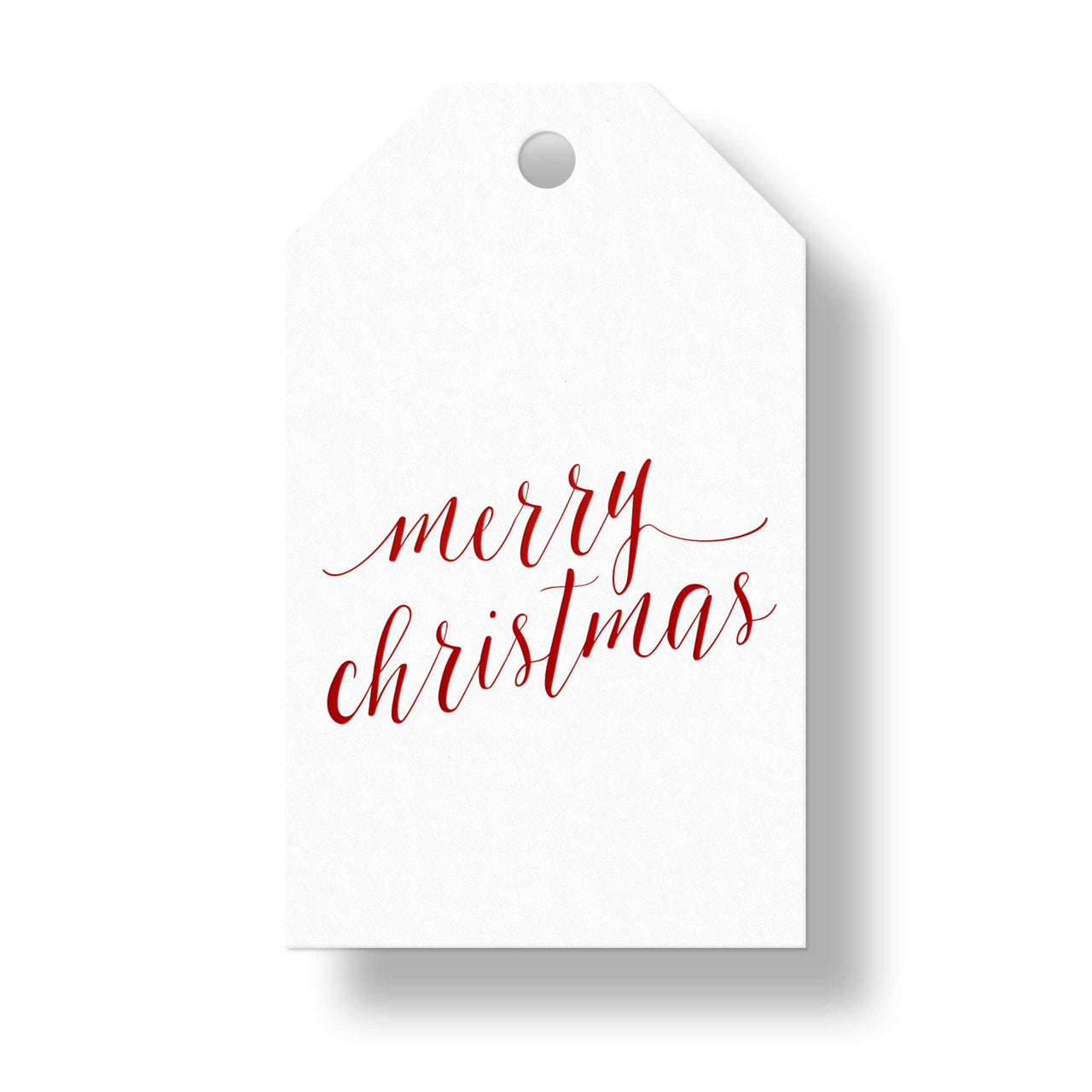 These Merry Christmas Gift Tags add just the special little touch that you need to celebrate the holidays in style.
Letterpress printed by hand on white cardstock with shimmery red foil.
4.125 x 2.5 in.
Set of 10 and 2 yards of ribbon.
White tags with metallic red foil text.
Material: Cardstock