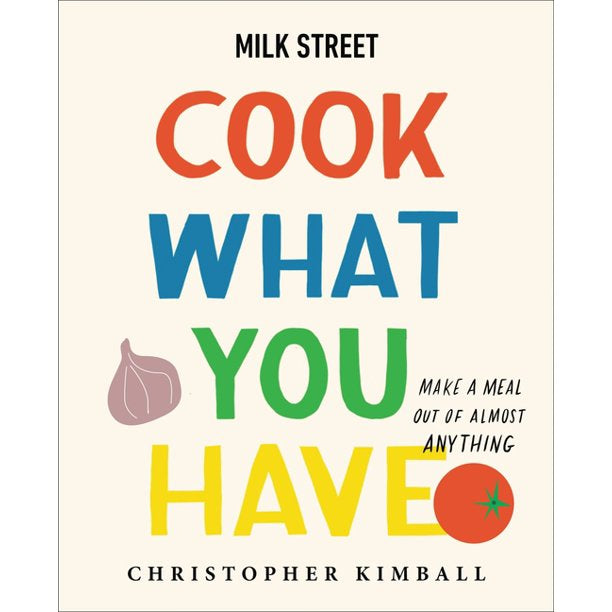 Make a meal out of almost anything.

Stop shopping and start cooking what you have. Your pantry's possibilities are endless. Milk Street will help you transform whatever you already have into bright, bold meals from around the world. 

Got a can of chickpeas? It can become anything from a quick hummus to a curry spiked with sweet carrots, from a garlicky chickpea soup to a bowl of crispy canned beans with lemon and scallions. 

Or grab that can of tomatoes from the back of the cabinet. It can become spicy one-pot pasta all'arrabbiata, chilaquiles rojos, a rich shakshuka with poached eggs or a chicken and tortilla soup.

Turn to the refrigerator, where eggs and leftover vegetables are the start of cheesy migas, a Spanish tortilla with potato chips or a quick fried rice. Chicken breasts or thighs from the freezer become Hungarian chicken paprikash or hearty chicken salad with green tahini. Cooks in Amalfi, Italy, taught us to turn a wedge of Parmesan and lemons on the counter into a light yet flavorful pesto. And that's just the start. Desserts, too, come together easily with ingredients everyone keeps on hand. 

These 225 recipes begin with the most common ingredients in your kitchen, but they provide more than a lesson in practicality. They teach an improvisational, creative way to cook. 

That's when cooking becomes an adventure. 
Hardcover.