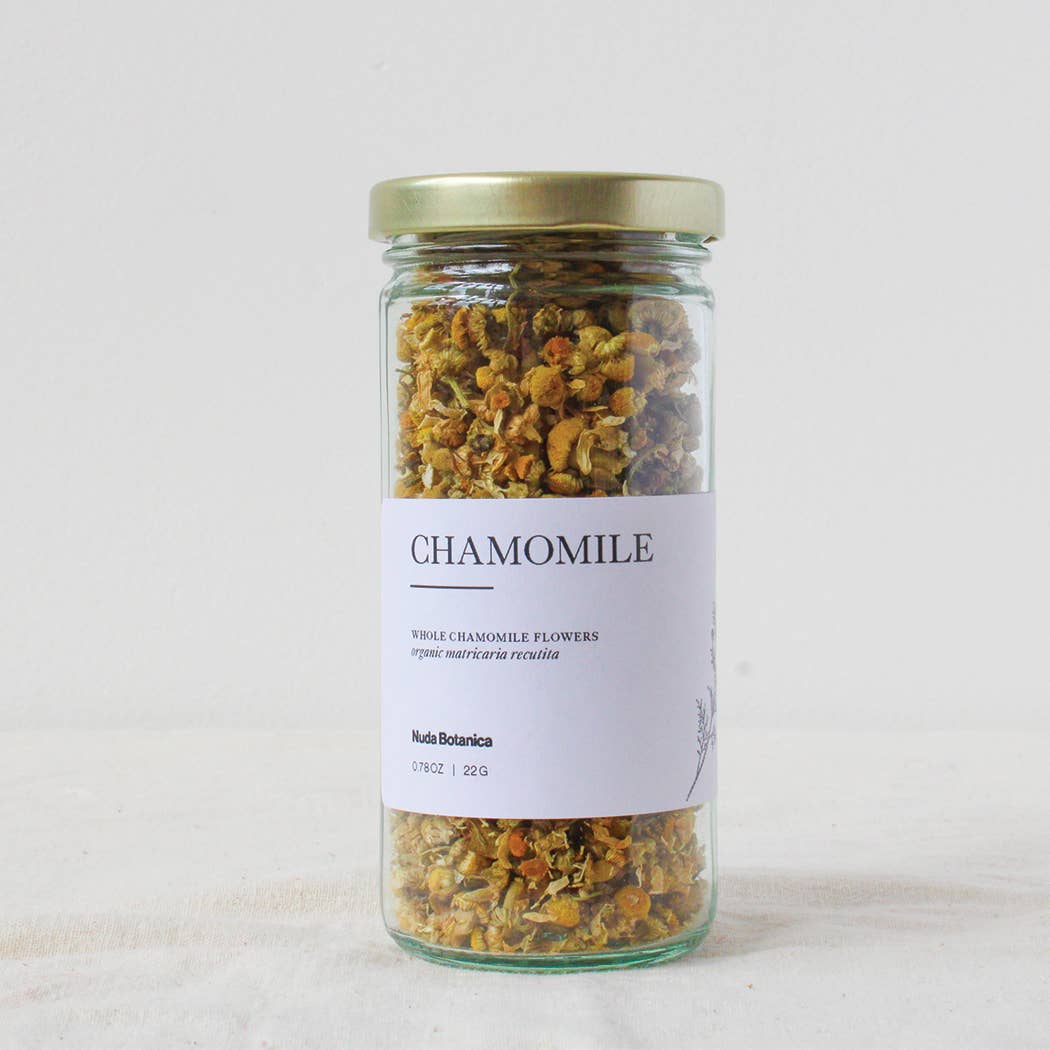 These chamomile flowers have a lovely sweet flavor evoking notes of honey, pear and quince. Harvested in eastern Europe at peak season to ensure freshness. Naturally caffeine-free, it has a silky mouthfeel and brews a delicate, soothing floral herbal tea.
Comes in an 8 oz. reusable jar. Around 20 servings.
Preparation: Steep 1 tablespoon in 8oz of freshly boiled water for 5 minutes, remove and enjoy.