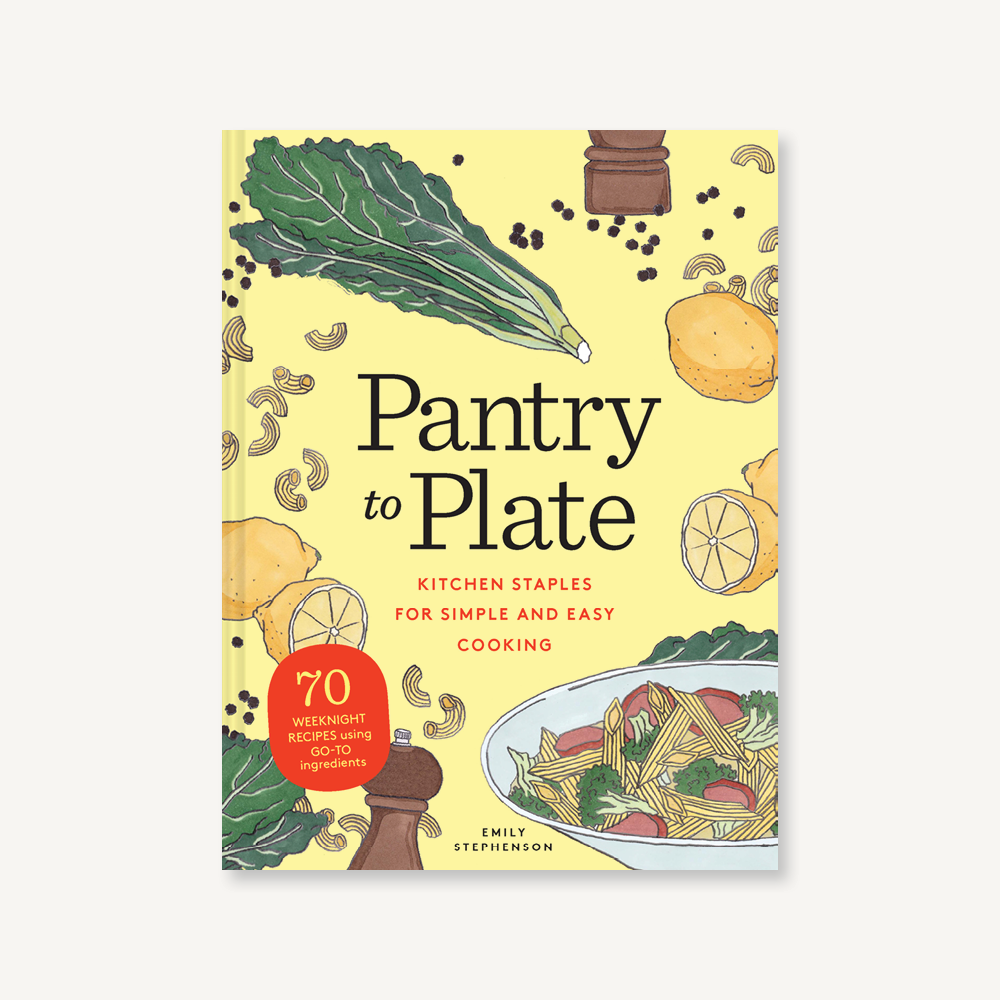 Eliminate the what's-for-dinner dilemma!

Pantry to Plate collects 50 staple ingredients in the cupboard, fridge, or freezer, and features 70 recipes that use only those ingredients.

Recipes like Black Bean Burgers and Slaw, Chipotle Chicken Tacos, and Spicy Noodle Soup are just the beginning of the versatility and variety of this tasty and practical cookbook.

• A trusty cookbook-meets-guide filled with flavorful and hearty recipes for meals
• Includes a fully stocked shopping list for you to take to the store (yes, even the salt, pepper, and oil are included)
• Staple ingredients range from Greek yogurt, olives, and lentils to coconut milk, bread crumbs, and fresh ginger.

Readers will have everything they need to satisfy cravings and feed hungry mouths with little to no advance planning.

With its streamlined message and organization, this book helps new cooks get started in the kitchen, and experienced home cooks get dinner on the table.