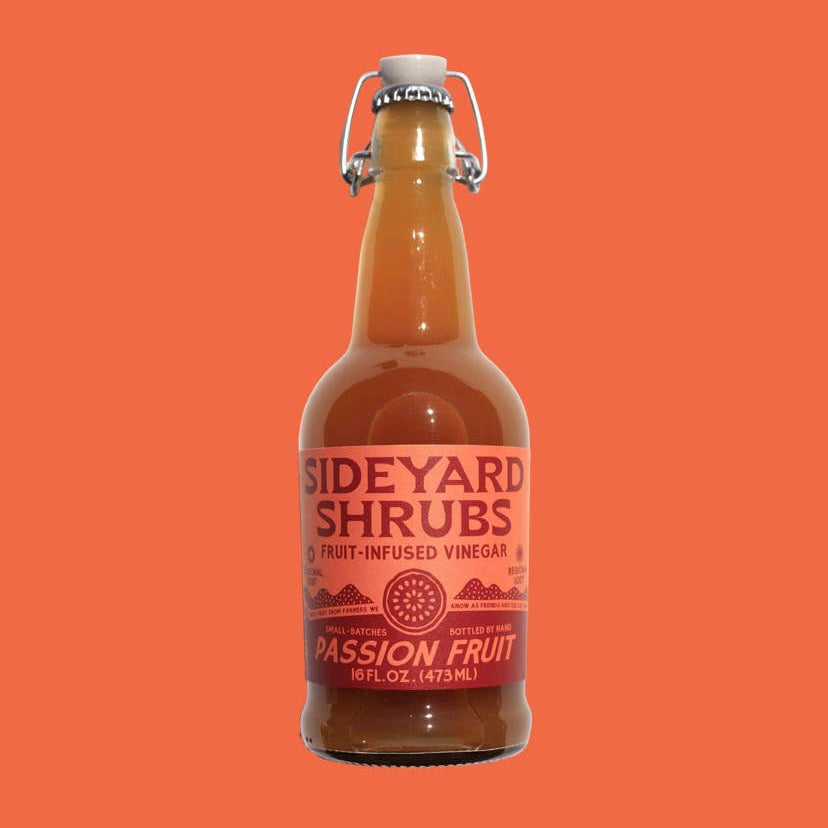 Peak-season fruit is sourced from small-scale farms in Southern California — and combined it with good-for-your-gut organic apple cider vinegar (ACV) — for a great-tasting, versatile vinegar for cooking, cocktails, mocktails and more.
Passion Fruit Sideyard Shrub perfectly captures the sweetness and strong tang of these stunning, tropical-tasting fruits. Try it as a mixer in mocktails with sparkling water, or homemade cocktails with tequila or mezcal.
The name and description of each farm partner can be found on the side of each and every bottle label.
16 fl. oz.