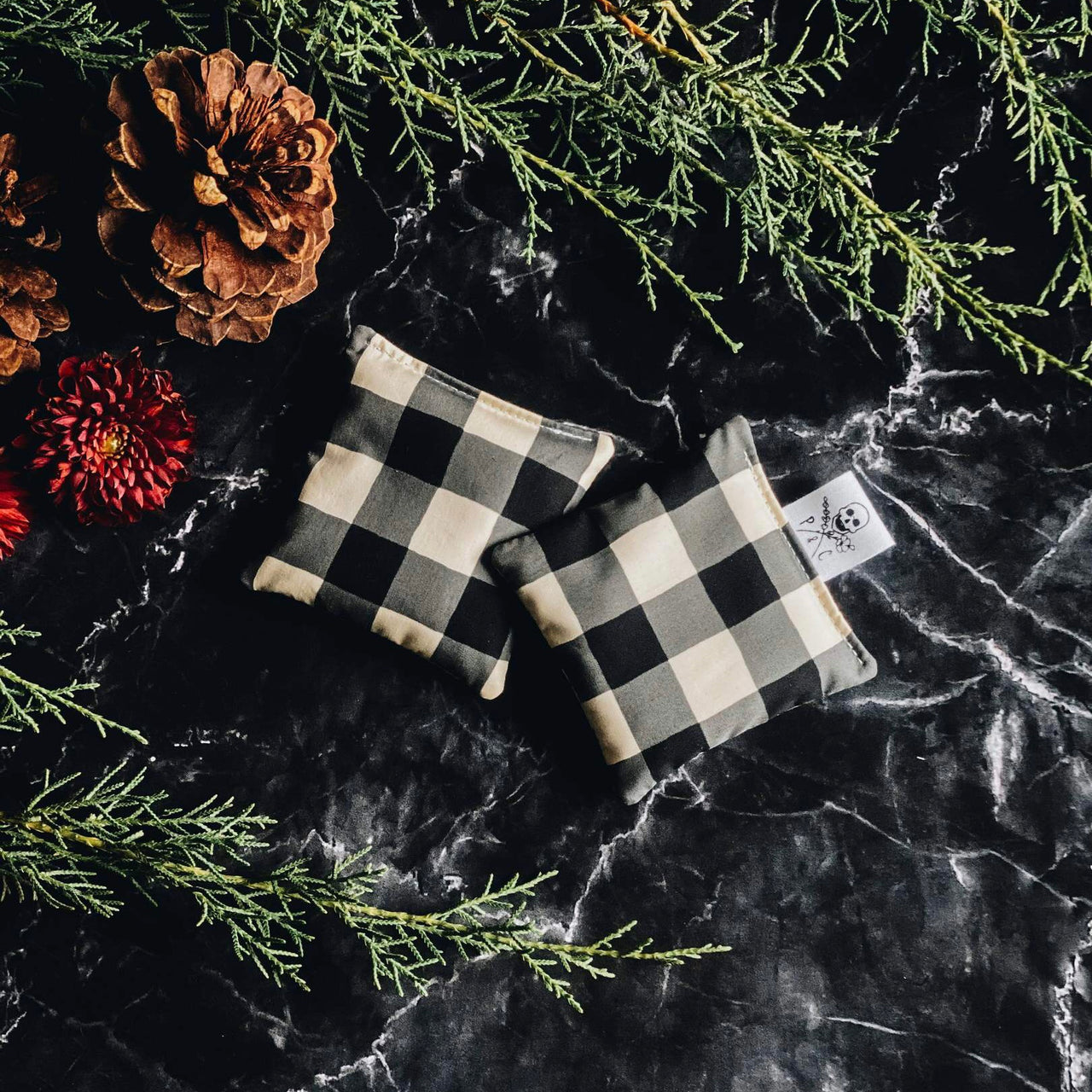 Wicked Warmers are reusable, microwaveable hand warmers that come bundled in a set of two, making them the perfect stocking stuffer or add-on gift! Heat them up for long bus-stop waits, walking the dog, chilly sporting events, or just to have at your desk in a nippy work space.
Approx. 3.5" x 3.5"
Microwave 30-40 seconds with a cup of water and feel the heat in your hands for up to one hour. Handle with care. Product will (obviously) be hot.
Spot clean only. 100% cotton filled with flaxseed and dried lavender.
Handmade in New England, USA.