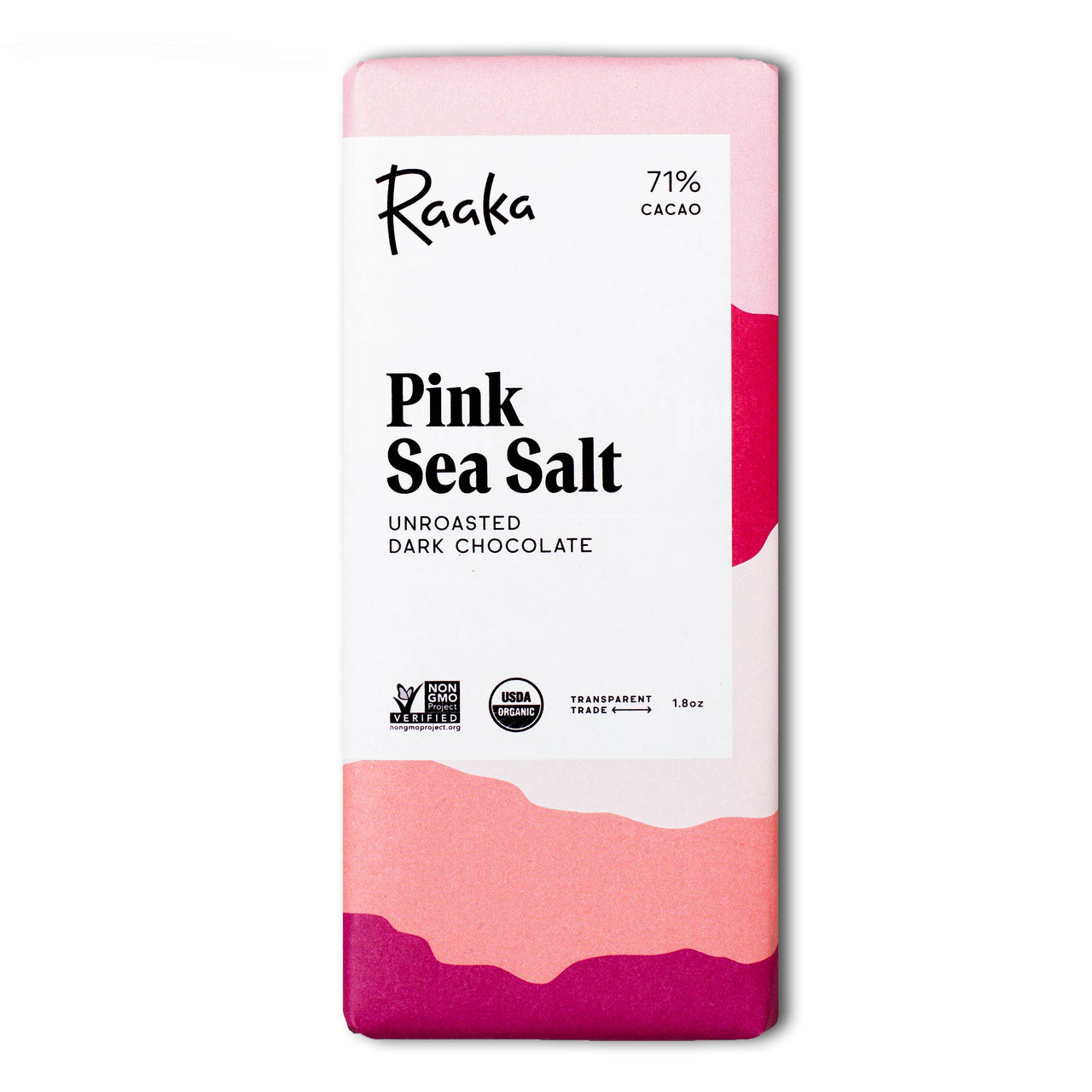 A little bit of salt brings out just the right amount of fruity, sweet notes in this house blend of cacao from the Dominican Republic and Bolivia. The makers use salt from Salt of the Earth Co, who sources salt from the ancient salt mines of Salinas de Maras near Cusco, Peru, and contributes a portion of proceeds back to the surrounding community.
Ingredients: Organic cacao beans, organic cane sugar, organic maple sugar, organic cacao butter, Peruvian pink salt
All of Raaka's chocolate is certified organic, certified kosher, vegan, soy free, gluten free, and Non-GMO and made with ethically sourced, transparently traded unroasted cacao.