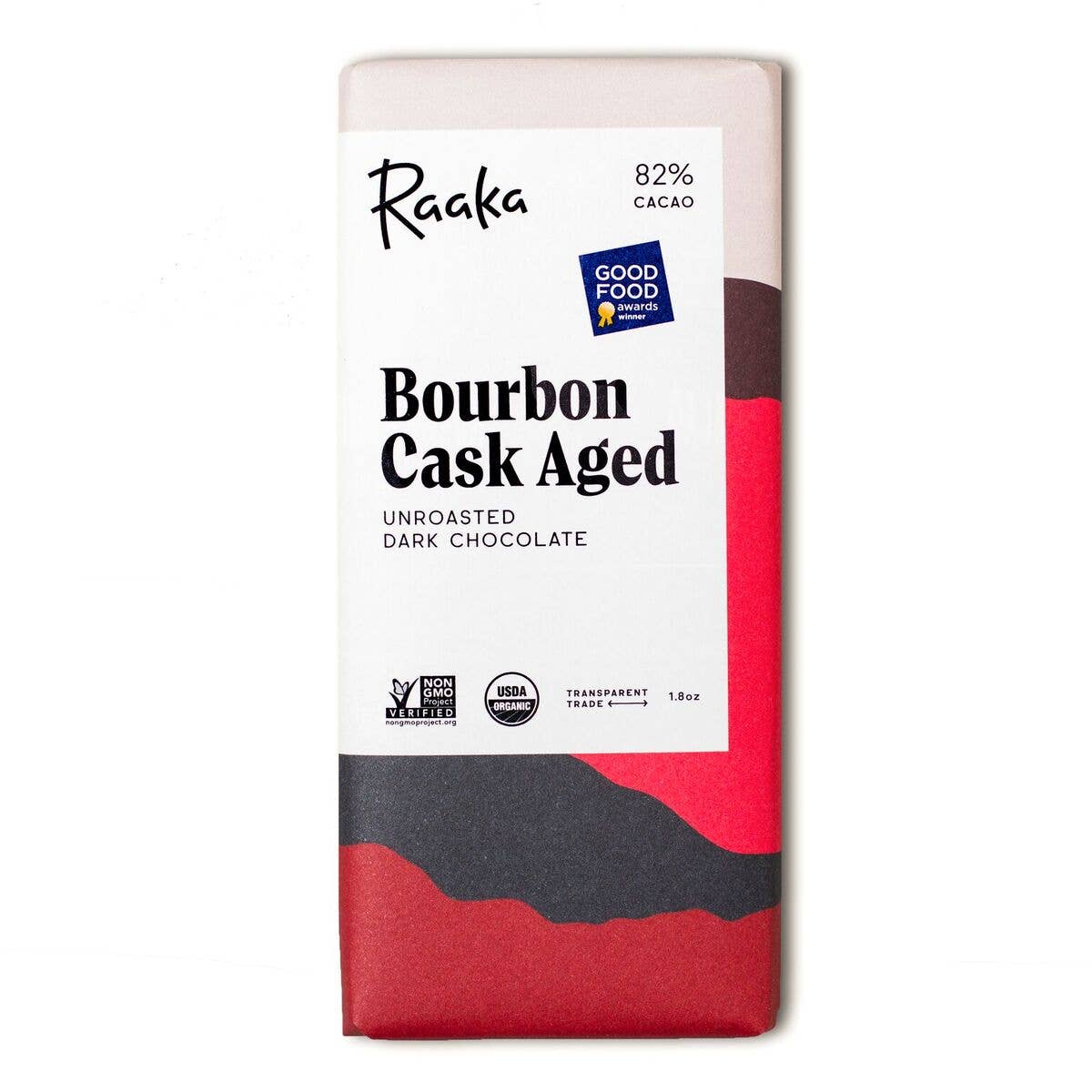 The first chocolate featuring caskaged cocoa beans. To make this bar, Tanzanian cacao beans are cracked into cacao nibs, then the nibs are aged in empty Berkshire Mountain Distilling bourbon barrels for four weeks. During the aging process, the nibs soak up the essence of bourbon stored in the oak. After four weeks, the nibs are ground, mixed with a house blend of cane and maple sugar, and made into a deliciously deep dark chocolate with notes of caramel, vanilla, and oak.
INGREDIENTS: Organic cacao beans, organic cane sugar, organic maple sugar, organic cacao butter
All of Raaka's chocolate is certified organic, certified kosher, vegan, soy free, gluten free, and Non-GMO and made with ethically sourced, transparently traded unroasted cacao.