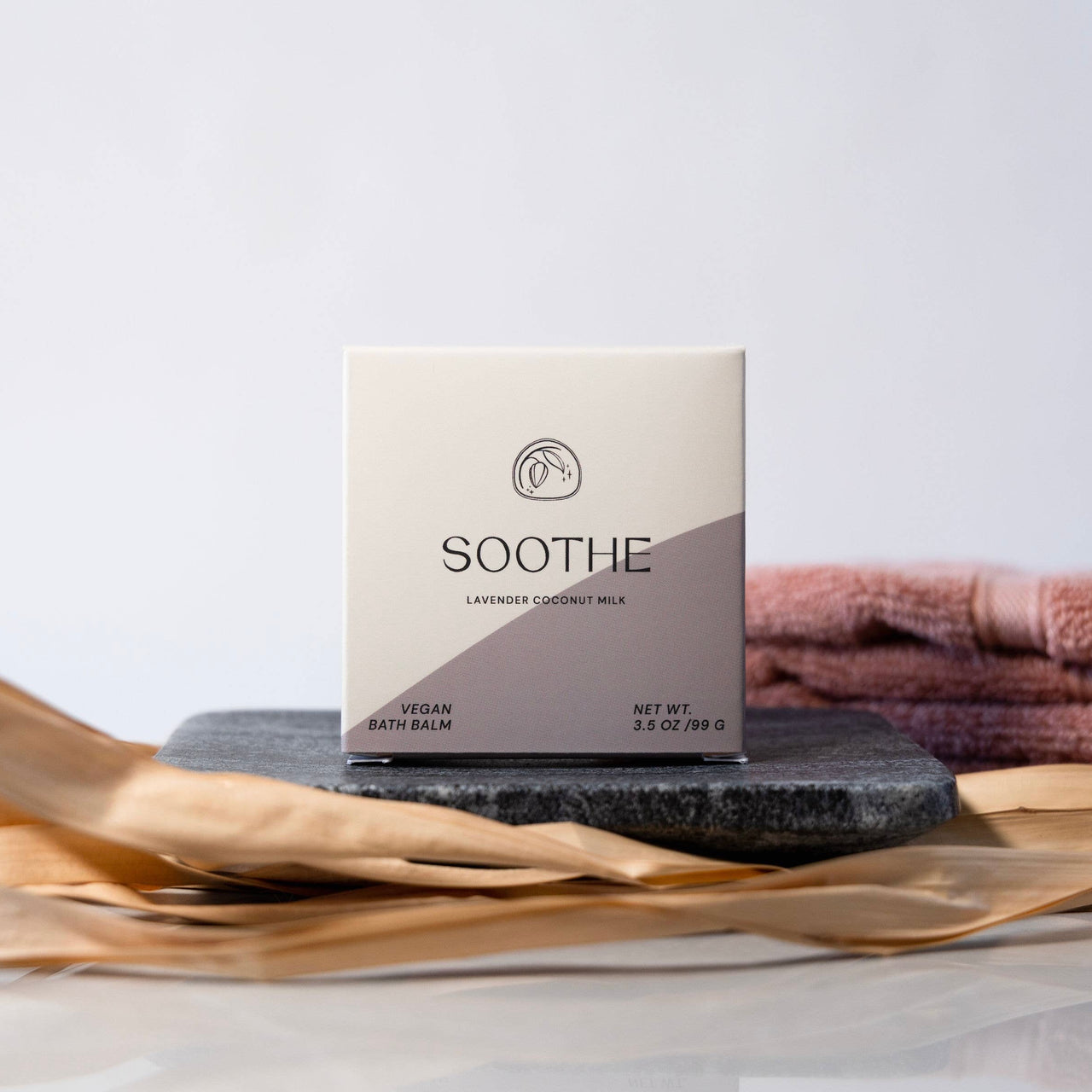 Excite your bath time with a Soothe Bath Balm that provides a delightful cleansing experience with the relaxing aroma of lavender. It's the perfect way to enhance your bathing ritual and nourish your skin with the deep, penetrating benefits from coconut milk and shea butter. There's no better way to enjoy a long and much-needed bath after a hectic day, or honestly, whenever you need an excellent self-love moment.
Fill your tub with warm water, drop in the bath balm and enjoy.
Ingredients: Sodium Bicarbonate (Baking Soda), Citric Acid, Magnesium Sulfate (Epsom Salt), Butyrospermum Parkii (Shea Butter), Cocos Nucifera (Coconut) Oil, Cocos Nucifera (Coconut Milk), Lavandula Angustifolia (Lavender) Oil, Magnesium Aluminum Silicate, Montmorillonite, Kaolin, Mica (Purple Clay), Polysorbate 80, Isopropyl Alcohol.