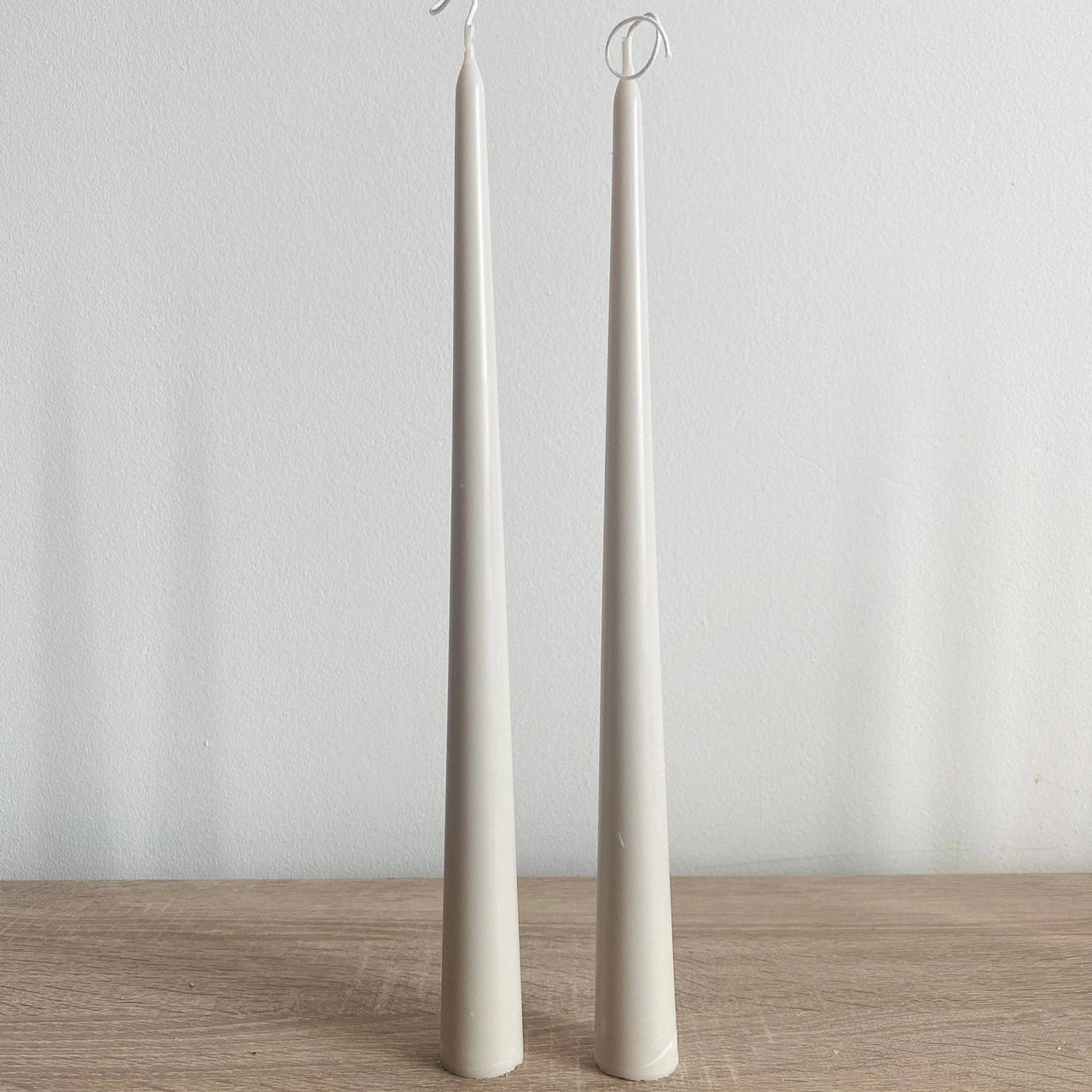 Extra tall and slender, this tapered candle set is the perfect showstopper for your dining table or home. Style this pair together or alone to add a touch of Scandi style to your space.   
Height: 35cm, Width: Base - 3cm,  Middle 2cm, Tip - 1cm 
Vegan and unscented.
Made of soy wax, natural dyes and high quality essential oils.
Set of two
All packaging is recyclable and biodegradable.