The Gift of Self-Love: A Workbook to Help You Build Confidence, Recognize Your Worth, and Learn to Finally Love Yourself
Mary Jelkovsky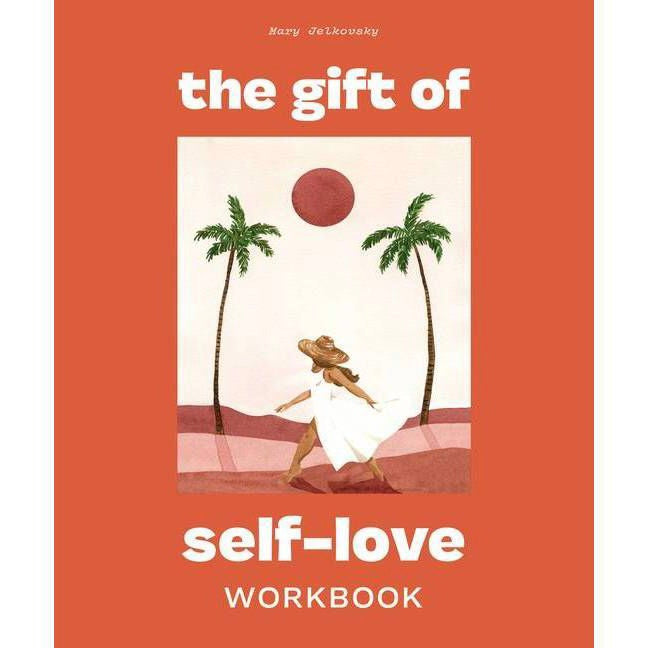 If you are struggling to feel comfortable in your own skin, then this inspiring and interactive self-love workbook is for you.

The Gift of Self-Love is an honest, heartfelt, and relatable book that will guide you on your journey to self-love, self-care, and body positivity. Author Mary Jelkovsky, better known on Instagram as @maryscupofteaa, shares her story of conquering her insecurities (after years of an eating disorder and intense, self-sabotaging work as a bikini fitness model) and finally learning to love herself exactly as she is. Written like a letter to a close friend, this self-improvement book provides practical advice and exercises that will help you finally give yourself the gift of self-love.

The Gift of Self-Love includes:
  •  A mix of the Author's Personal Stories, Research, and Meaningful Adviceto help you accept and celebrate yourself for who you are
  •  A Self-Esteem and Self-Confidence Quiz to assess how you feel about yourself today and identify areas to give yourself more love
  •  Writing Exercises to help you rewrite limiting beliefs and stop pressuring yourself to meet other peoples expectations
  •  A Positive Self-Talk Guide to help you reframe your thoughts and silence the negative voice in your head
  •  Recommendations for Loving Your Body and embracing healthy living at any size
  •  ...and more!

After recovering from an eating disorder and healing her body, mind, and spirit, Jelkovsky started her online platform Mary's Cup of Tea to inspire women to be confident in their bodies and love themselves unconditionally. Mary is committed to empowering women of all shapes and sizes through her social media, online programs, and worldwide self-love retreats. She now shares her life story and most sought-after advice in this book.