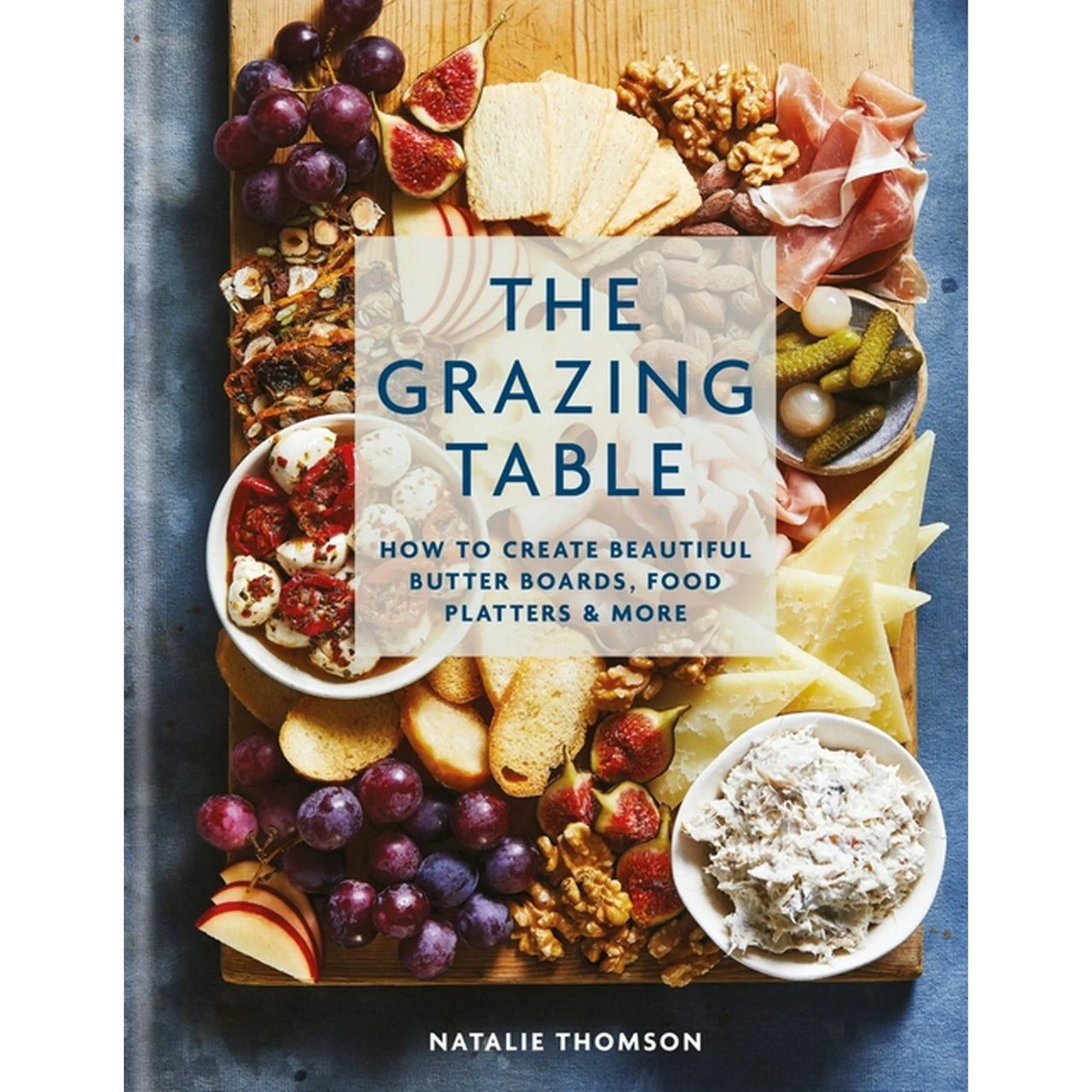 A beautiful, giftable guide to building your own grazing board.
Grazing boards are a wonderful, sociable way to share a meal with family and friends. With surprisingly little effort, you can create eye-catching, delicious spreads for sweet and savory lovers alike.
Whether it's a midweek meal or a big celebration, there's a grazing board for every occasion.
Featuring butter boards, charcuterie, cheeseboards, antipasti, mezze, fruit platters, dessert boards and more, The Grazing Table is full of inspiring ideas for building your own grazing boards at home and includes more than 60 simple recipes for making some of the elements from scratch.
Contents include:
Chapter 1: Dairy, Fruit & Vegetables
Including Whipped salted butter board, Cheesy tear & share bread wreath and Rainbow fruit platter
Chapter 2: Fish & Seafood
Including Seafood platter, Build-your-own poke bowl and Fish tacos  
Chapter 3: Poultry
Including Crispy chicken butter board, Chipotle chicken nachos and Cobb salad
Chapter 4: Meat
Including Luxury picnic, Classic charcuterie and Burger board
Chapter 5: Treats
Including Pancake platter, Mini doughnuts and Ice cream station
Hardcover.