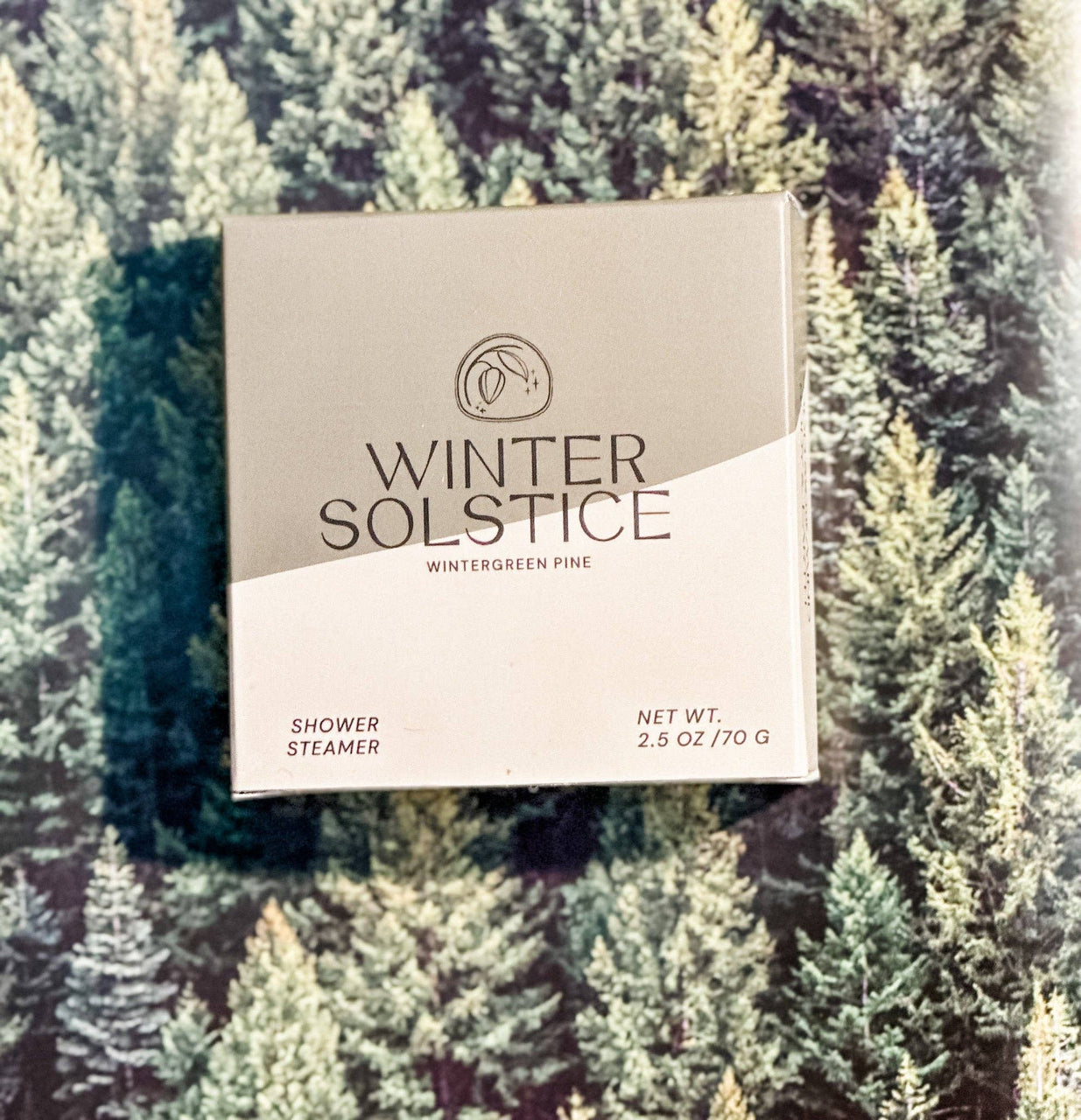 Let your shower be your refuge with a Seasonal Shower Steamer that allows you to reset your body and experience the undeniable benefits of aromatic release. Inhale the relaxing blend of Wintergreen and Pine and find peace while you cleanse your body and get ready for what's ahead. It's the perfect way to naturally calm your body from the inside out and let those feelings of fear and worry wash down the drain. 
Place steamer in the shower out of the direct stream of water. Apply a few drops of water to activate. Breathe deeply and enjoy.
Warning: Due to the high concentration of essential oils this product is not safe for use on skin. Do not use in a bath. Keep away from moisture until you're ready to use.