Rectangle Pine Charcuterie Board, Extra Large
ETU Home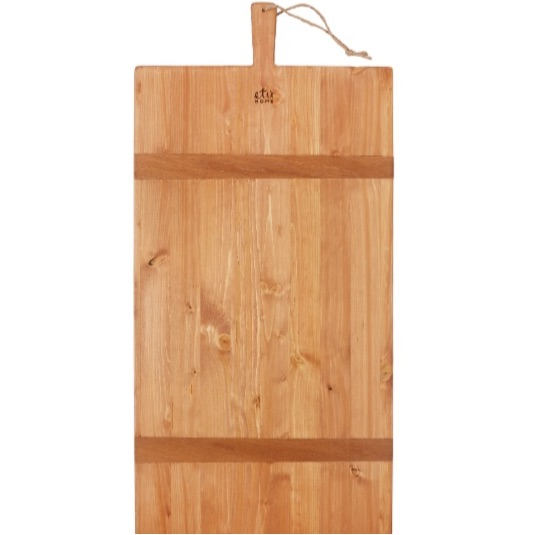 The inspiration behind these signature pizza boards derived from an original Italian design. These reclaimed wood boards are distinguished by two strips of contrasting timber on one side, while the other side of the board shows the authentic beauty of the reclaimed wood. Ideal for showcasing bread, cheese or fruit at casual gatherings, the extra large wooden pizza board is even better for serving your own homemade pizza or charcuterie spread.
Serving Board Care Instructions: 
To prevent and resolve surface stains, wipe the surface clean with hot soapy water immediately after using and then dry with a clean, dry dish towel. Never submerge your wood board in water and avoid abrasive cleaning products.  Brightly colored foods such as berries, turmeric and mustard may stain white and lighter waxed boards. 
Length: 33 1/2 inches
Width: 16 inches