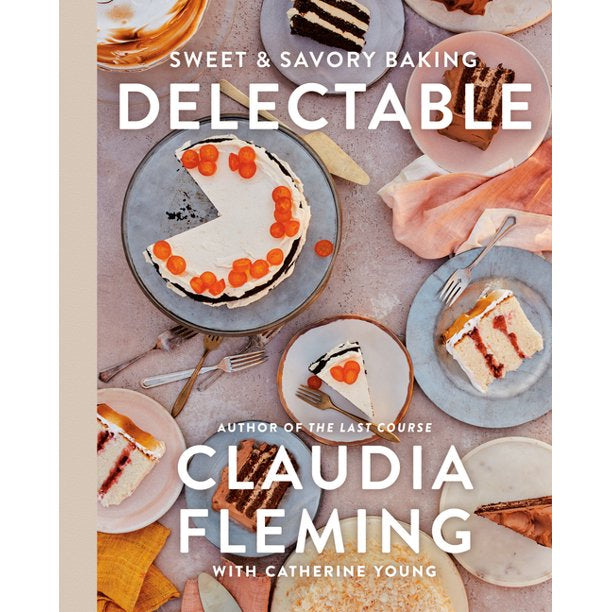 In Claudia's first cookbook, a culinary classic, she shared recipes from the menus at Gramercy Tavern that introduced home cooks to her sophisticated, classically inspired seasonal desserts and pastries and established a standard in pastry kitchens across the country. Now Claudia is offering a new collection of recipes all developed and tweaked in her own small kitchen. Baking at home, Claudia brings her characteristic style and skilled approach to every sweet and treat, along with an ease with culinary history, and a growing connection to her own family traditions. A mix of classic favorites and new explorations, including her first foray into savory recipes for savory baking, each delicious dish is the work of a master in her prime.
 
Claudia's knowledge and facility, refined over a storied career in pastry, mark these more casual, desserts and savory bites. Her thoughtful essays on subject ranging from working with yeast to a professional's approach to frosting a layer cake, reflect her intention to share all she knows. With more than 140 recipes, the book is organized into chapters including:
 
• Breakfast & Breads: Blueberry Muffins; Rhubarb Scones
• Doughnuts & Cakes: Cider Doughnuts; Devil's Food with Earl Grey Cream
• Cookies: Grapefruit Rugelach; Pizzelles; Maple Shortbread
• Pies: Nectarine and Fig Tart; Plum Cobbler; Kumquat Tatin
• Savories: Eggplant Caponata Tart; Chickpea Crackers; Tomato Crostata
 
Making simple preparations truly delicious is a challenge Claudia Fleming has always embraced. With Delectable, she continues to set the standard for pastry chefs and home bakers alike.
Hardcover.