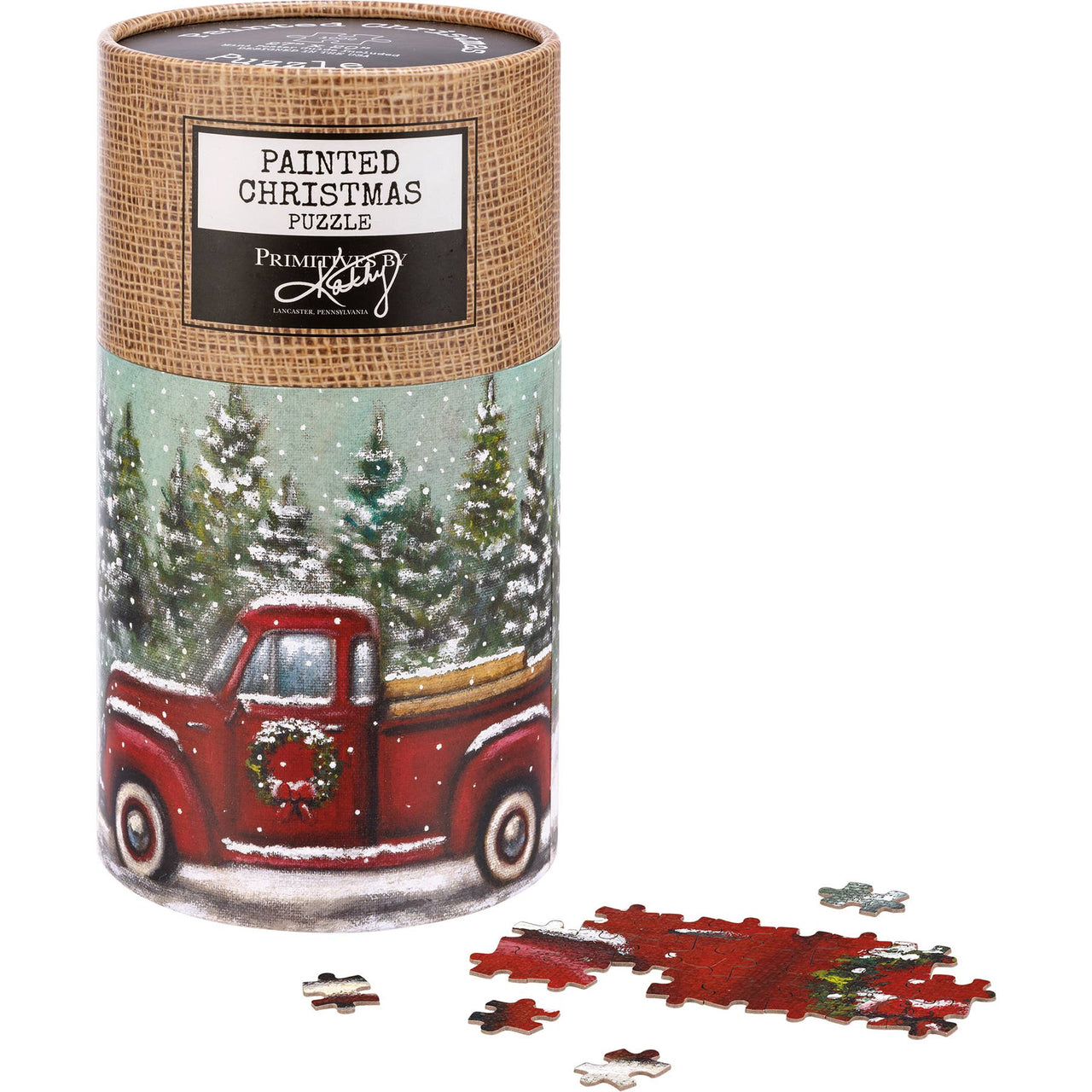 A 1,000 piece puzzle featuring a wintry red truck design. Design is replicated from original artwork painted onto burlap canvas, giving the art a unique depth and texture.
Puzzle pieces are packaged in a resealable plastic bag and enclosed in a cylindrical box with the design wrapped around and a descriptive "Painted Christmas Puzzle" sentiment on lid.
Includes 10" x 8" printout of full puzzle image for reference.