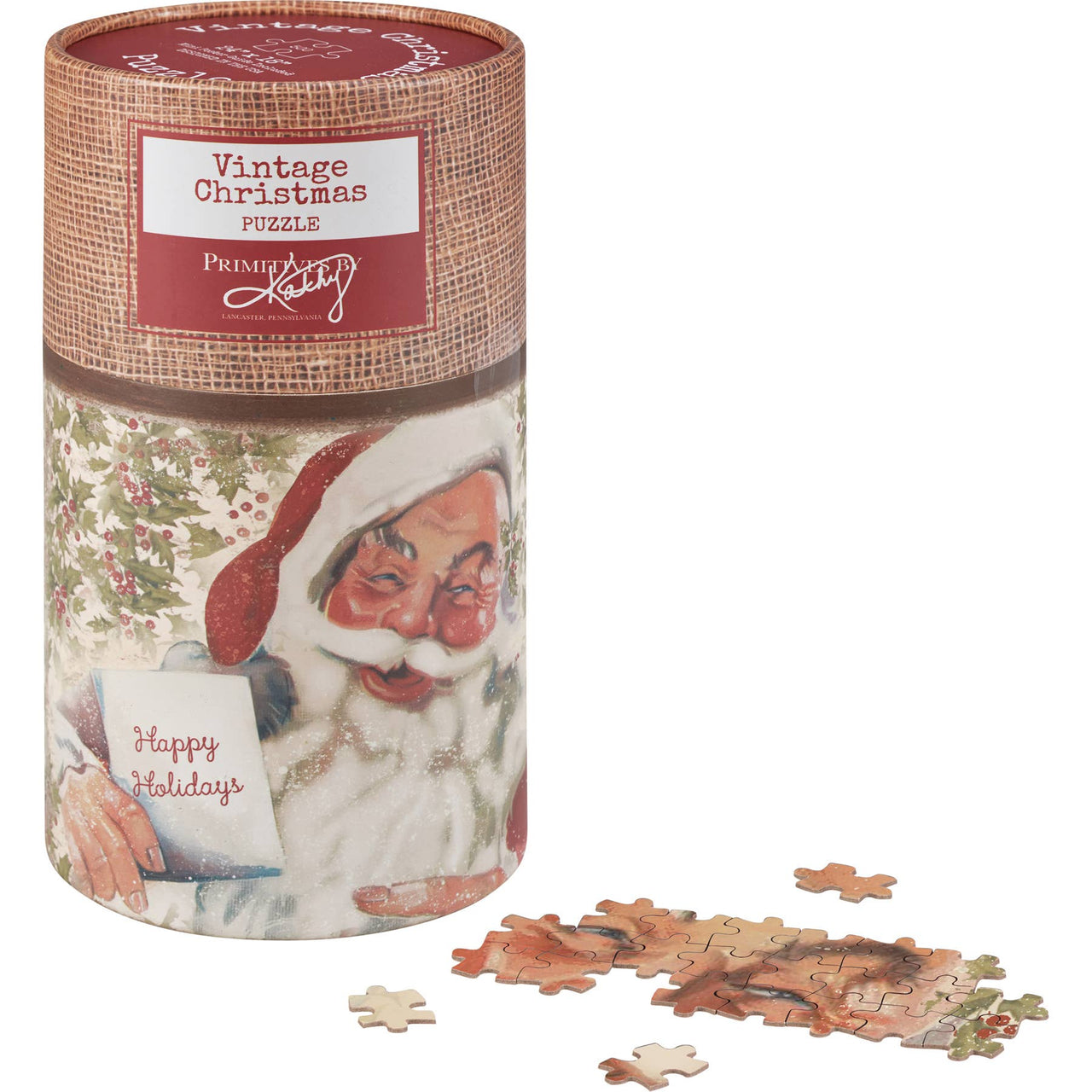 A 500 piece puzzle displaying vintage art of a jolly Santa holding a "Happy Holidays" card.
Puzzle pieces are packaged in a resealable plastic bag and enclosed in a cylindrical box with the design displayed around outside and a descriptive "Vintage Christmas Puzzle" sentiment on lid.
Includes an 10 inch x 8 inch printout of full puzzle image for reference.
Contains small parts; this is not a toy.