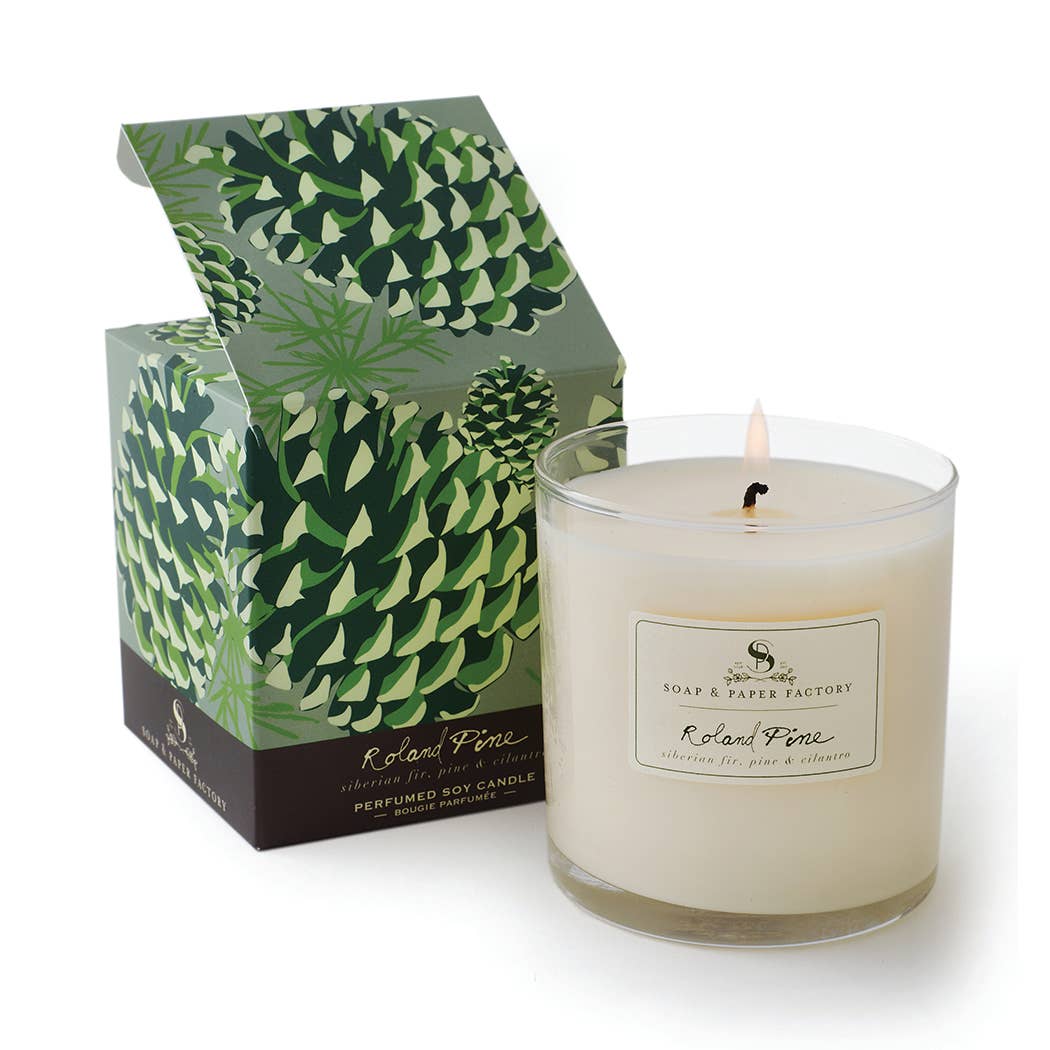 Invigorate your space with the forest-fresh scent of Roland Pine! This pure soy candle is packed with notes of Siberian Fir, Pine boughs and fresh picked Cilantro. Light it up and literally turn your space into the happiest pine forest on earth! 
Burn Time Approx. 65 hours
9.5 oz / 269 g
Made in New York, cotton wick, pure soy, vegan.