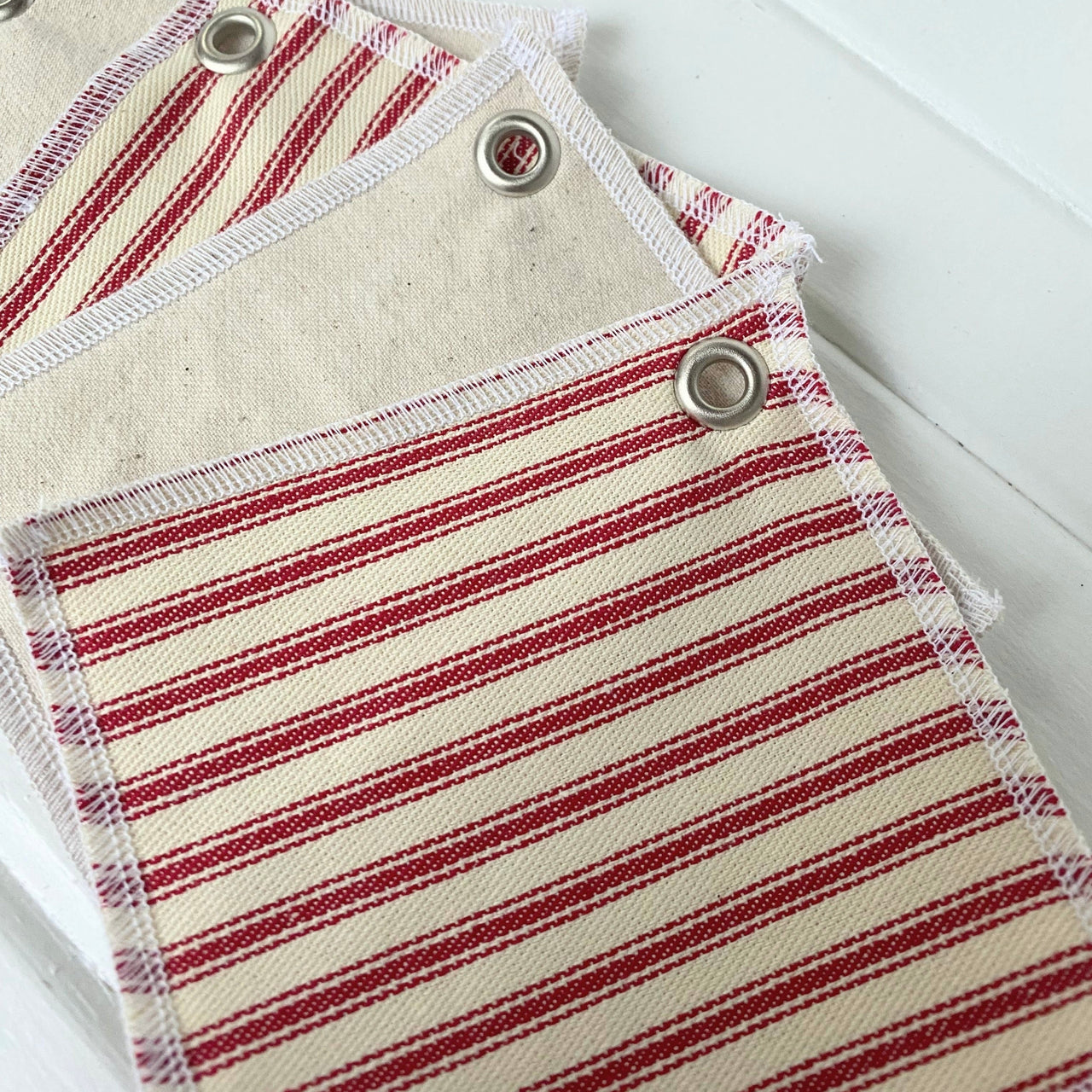 4" x 4" double thick canvas and red ticking coasters (2 of each) with a small brass finish grommet in the upper corner to give a bit of detailed interest.
Perfect for Christmas! and for a nautical summer!
Set of 4 coasters.
Machine washable.
Packaged with twine strung through the grommets.