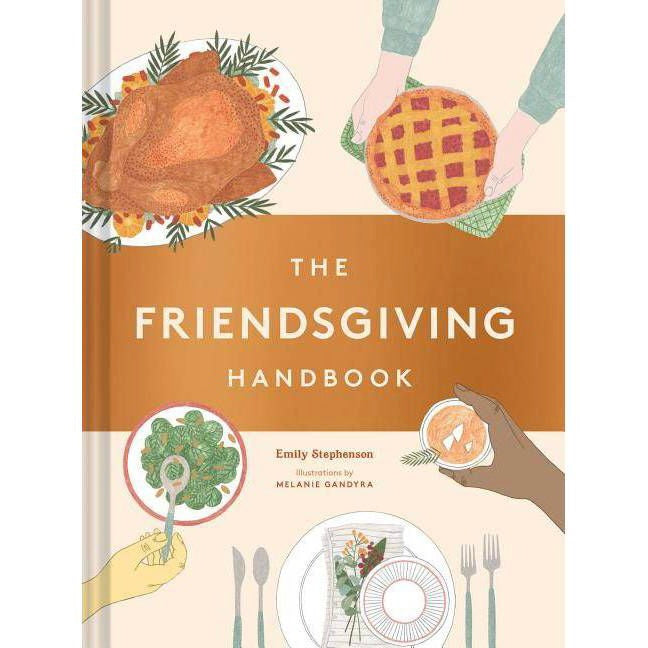 The Friendsgiving Handbook is a short, sweet, and stress-free guide to celebrating Thanksgiving with friends.
This handy cookbook features 25 delicious recipes that cover every part of a Thanksgiving meal with your family of choice.
From Simple but Classic Roast Turkey and Garlic-Miso Gravy, to Sautéed Brussels Sprouts with Pine Nuts and Concord Grape Pie, this cookbook encourages home chefs to attempt the classics or experiment with something new.
- Filled with helpful advice on planning ahead and creating an oven schedule
- Includes tips on decorating your table
- Complete with charming seasonal illustrations