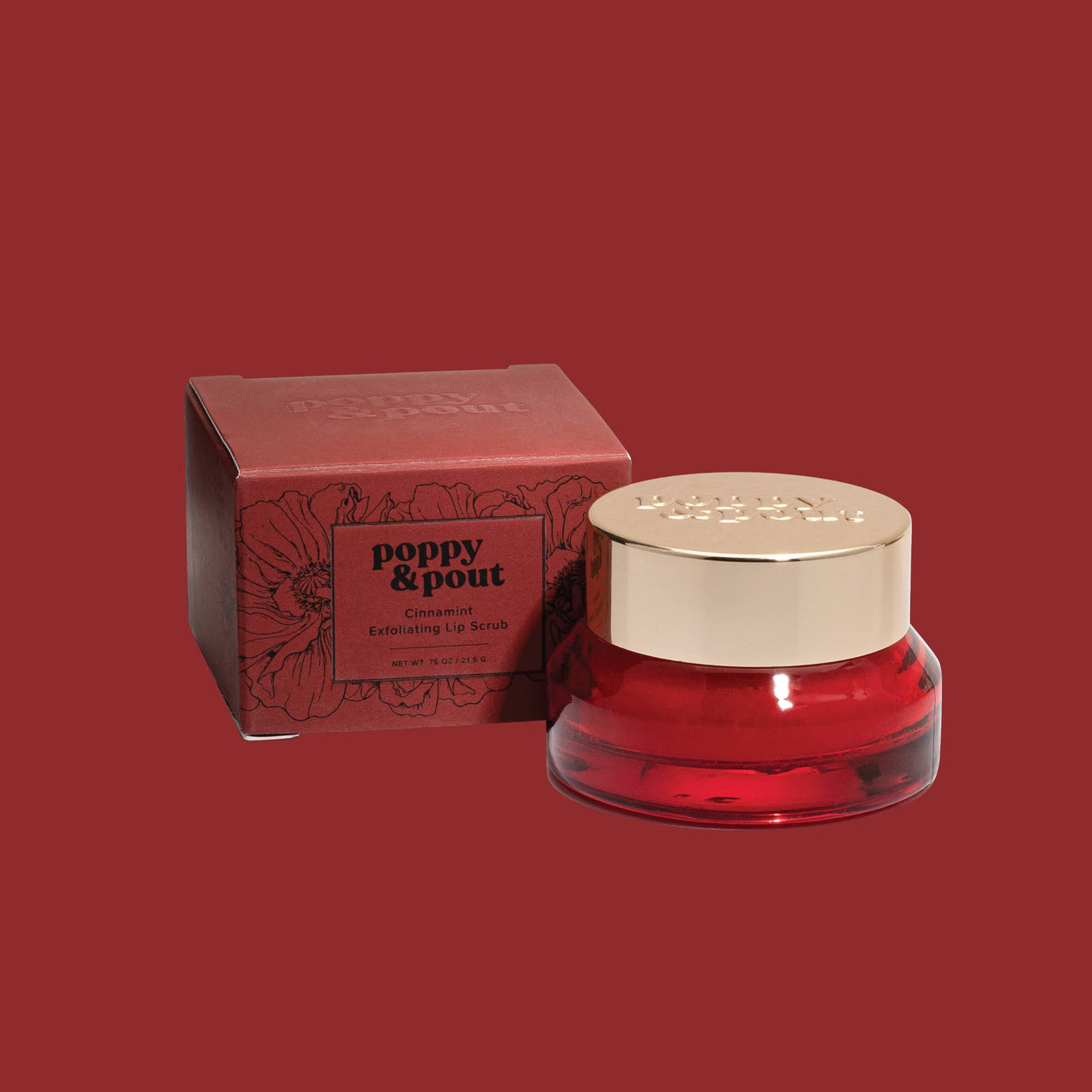 Poppy & Pout's Exfoliating Lip Scrubs are the perfect way to prep your pout for smooth, hydrated lip balm application. They use a clean combination of natural ingredients to help clean and gently exfoliate your lips.
To Use - Rub finger over lip scrub until product warms (about 10-15 seconds). Massage onto lips in a circular motion. Wipe off excess and reveal a perfectly kissable pout. 
100% NATURAL INGREDIENTS - Sugar (Sucrose), Coconut Oil (Cocos Nucifera), Sunflower Oil (Helianthus Annuus), Beeswax (Cera Alba), Cinnamomum Zeylanicum (Cinnamon) Oil, Mentha Piperita (Peppermint) Oil, Tocopherol (Vitamin E)
Net Weight .75oz / 21.5g
Handmade in Idaho.