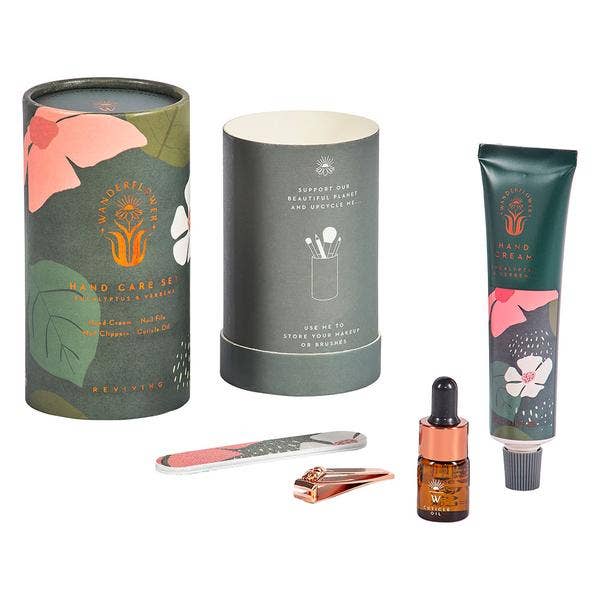 Give your hands a well-deserved manicure each and every day with this reviving hand care set from wander flower. Your hands are what connect you to everyone else; so take a little time to nourish them and take care of them.
Wanderflower's nature-inspired hand care set contains four soothing essentials for your hands: hand cream, a cuticle oil with a glass dropper and almond fragrance, a beautifully printed nail file, and copper color finished nail clippers.
The hand cream contains moisturizing shea butter, and the cuticle oil includes jojoba oil and sweet almond oil, a perfect pairing. Next time you have a moment to spare in your day, take a seat, breathe deep and put your hands first.