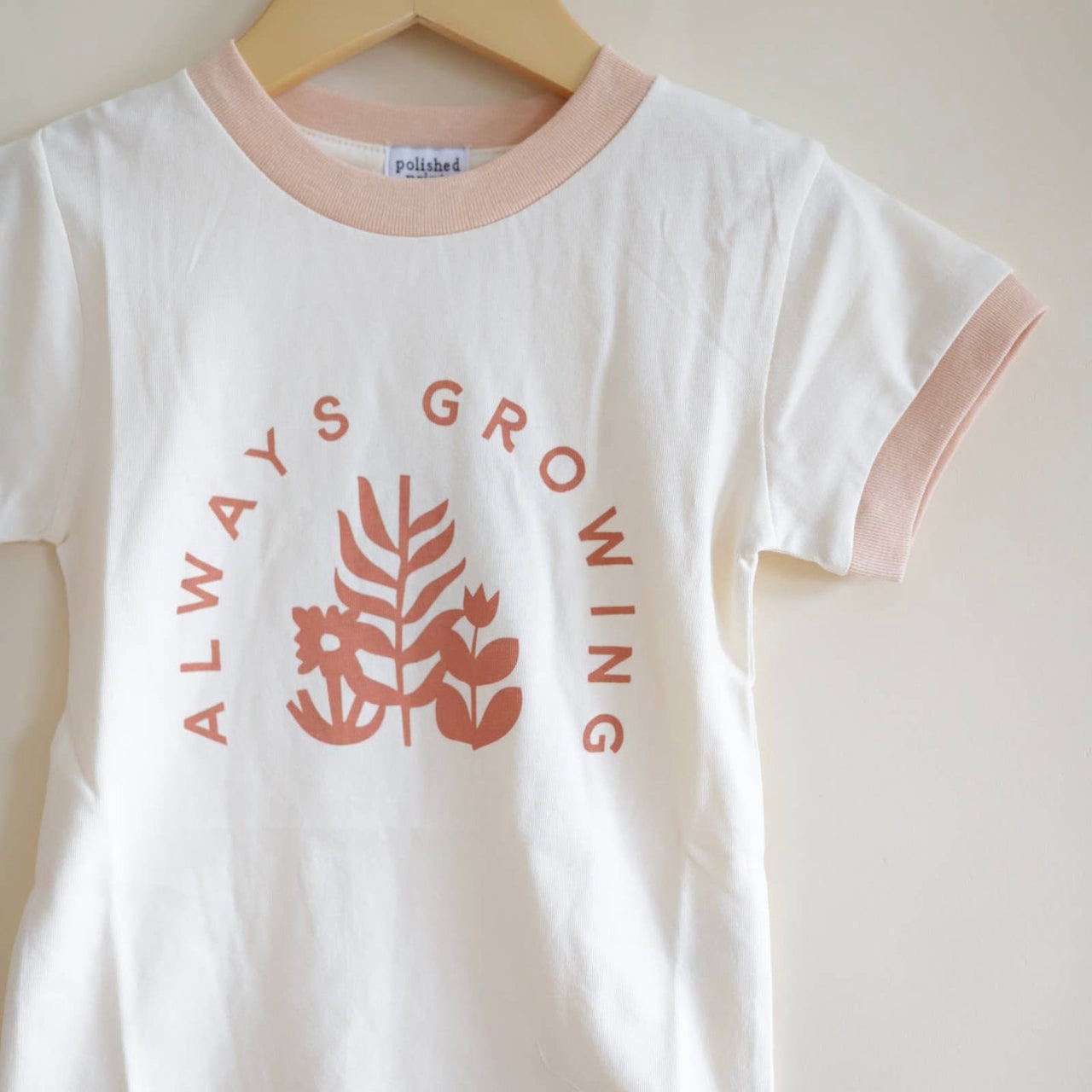 Not your basic ringer tee, The Always Growing Graphic T-Shirt is the ideal staple for any kiddo's collection. Designed by moms, this retro-inspired kids shirt is a great option to add to a collection of both girls clothes or boys clothes. It's made with 100% Organic Cotton and soft to the touch.

Runs True To Size and Preshrunk.
Sewn-in labels on the neckline, hang tags are attached.