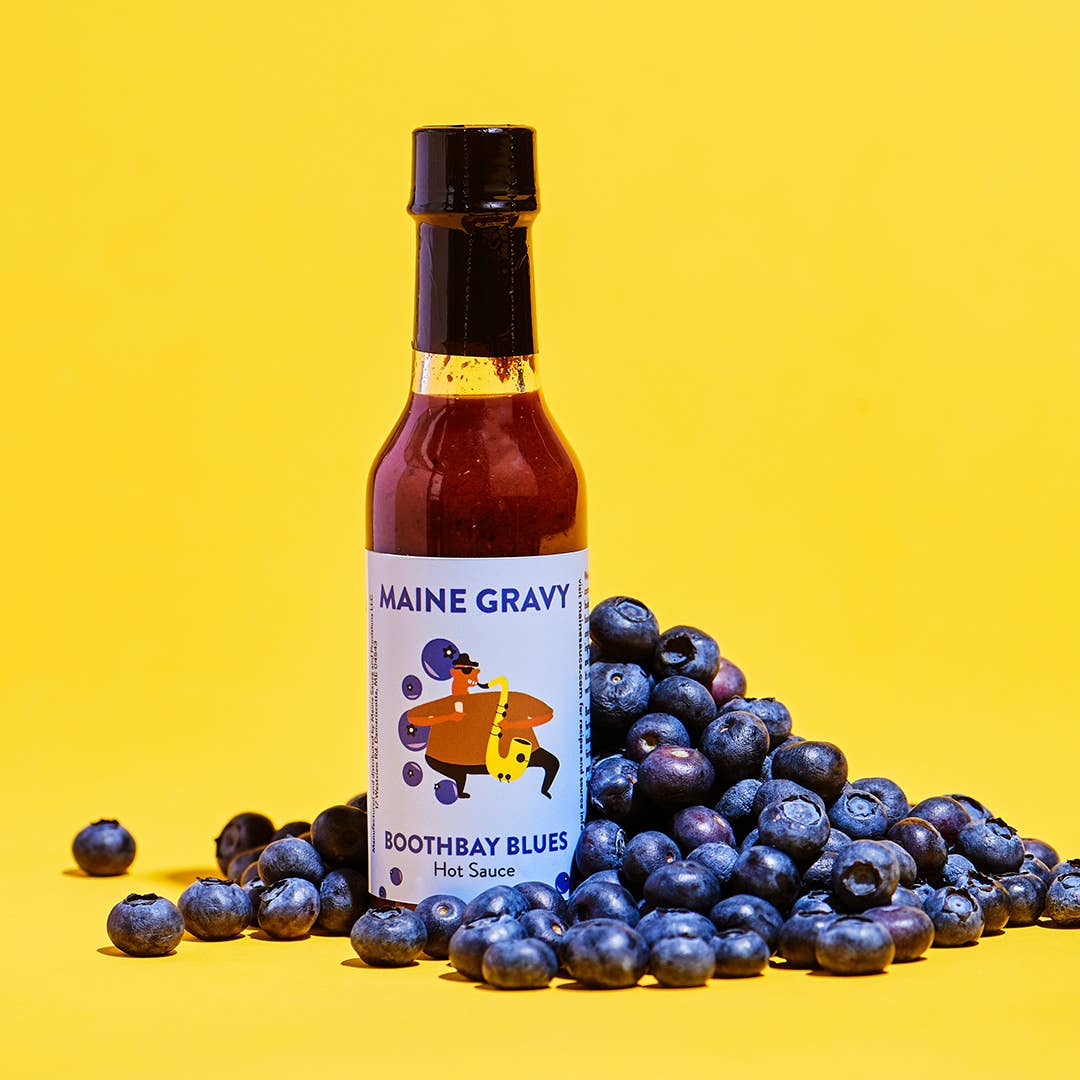 Maine Gravy Boothbay Blues blueberry hot sauce is made from 100% locally sourced Maine ingredients.
Fermented wild Maine blueberries combined with fermented Maine hot peppers bring out a whole new level of intense flavor with mild heat.
Only one out of five burning flames of heat makes this blueberry hot sauce a perfect "steak" sauce. Drop or douse on steak, chops, wings, veggies, beans, and/or burgers; you're going to have a party on your palate.
10.5 oz