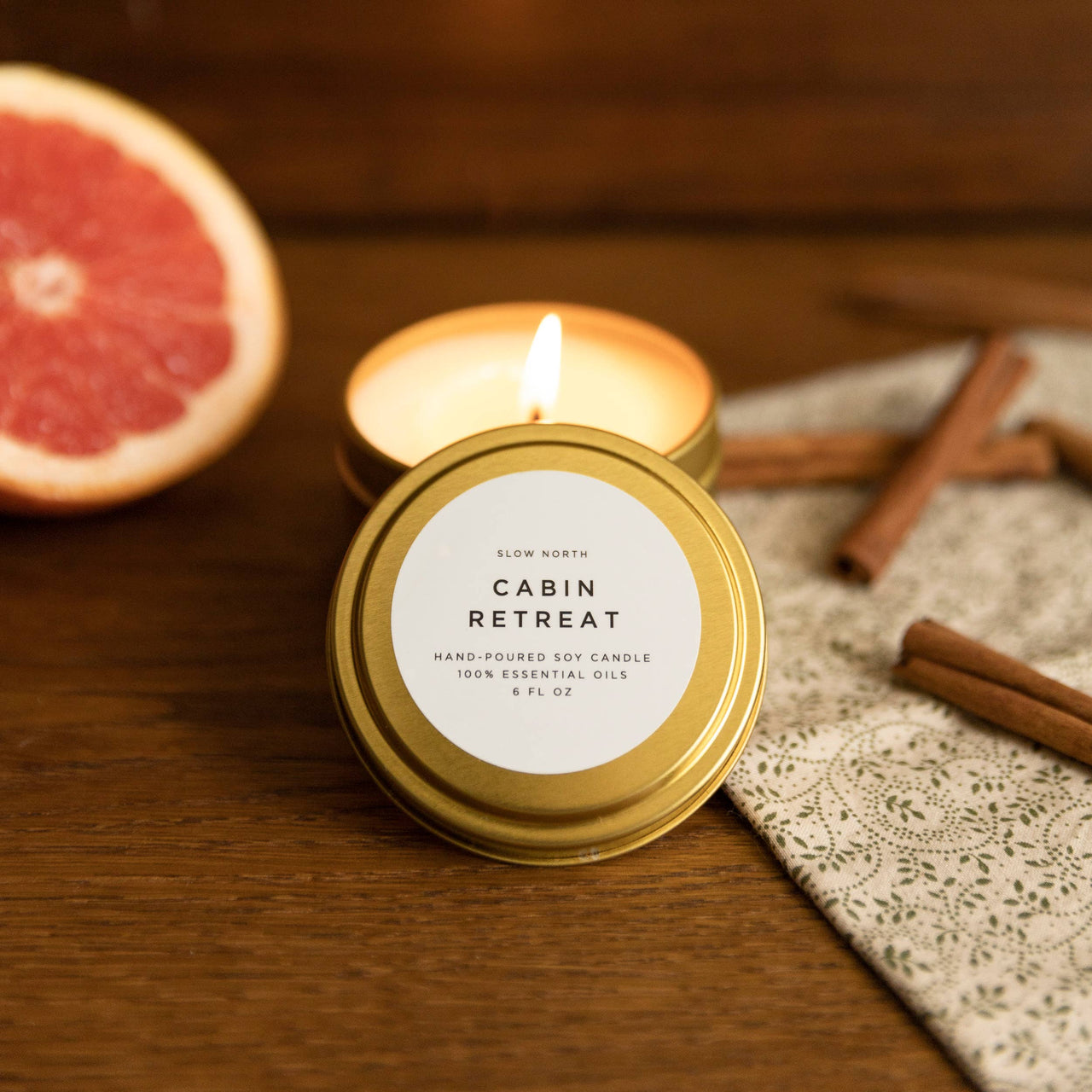 Bring the seasonal change of the outdoors in. This custom blend of bergamot, orange, and cedarwood essential oils - designed to evoke the transition from summer to fall - is calming and grounding, with bright notes of citrus and a woody, herbal undertone.
Slow North creates the finest plant-based, soy-wax candles for any space. From the 100% essential oil fragrances to the cotton wicks, these products redefine all-natural luxury.
Vegan and free from artificial dyes and ingredients.
These candles are poured into reusable, brushed gold travel tins. 
6 oz
All-Botanical Ingredients: Cedarwood Essential Oil, Grapefruit Essential Oil, Cinnamon Essential Oil, and Soy Wax