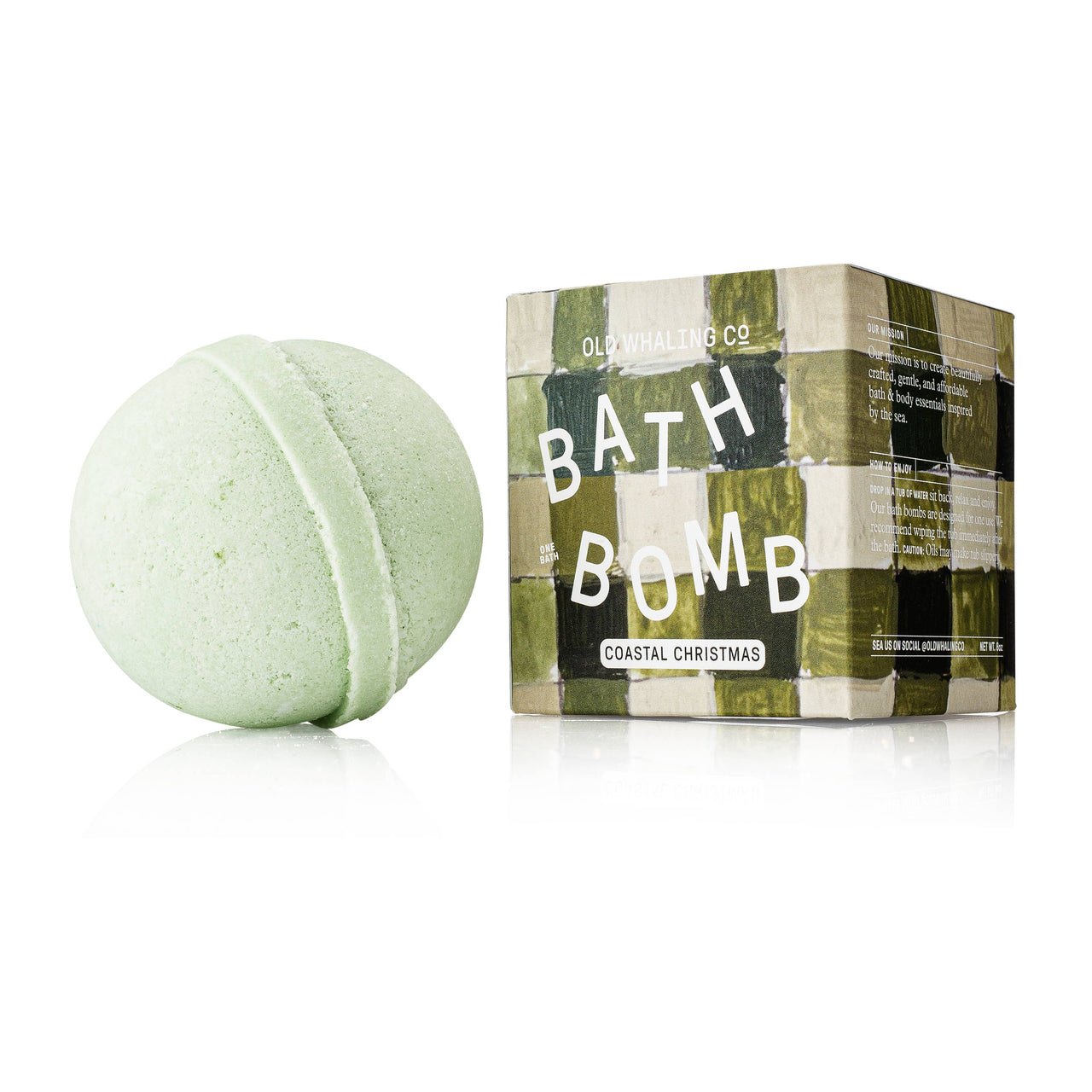 A seasonal blend of crisp winter air and frosted juniper, this scented holiday collection will fill your home with the fragrance of fresh pine trees and just a hint of snow in the air.
Top: Fresh Winter Air, Sage, Juniper, Fir Needle
Base: Evergreen, White Birch, Cedar, Amber
Handmade with baking soda, citric acid, epsom salts, olive, and soybean oil, Old Whaling Co. 8oz bath bombs will leave your skin feeling moisturized and lightly scented.
This bath bomb's soothing fizz and sea-inspired fragrance are perfect for a relaxing soak, rejuvenating the senses and cleansing the skin.
Ingredients: Baking Soda, Citric Acid, Soybean Oil, Olive Oil, Epsom Salt, Distilled Water, Fragrance, Cosmetic Color