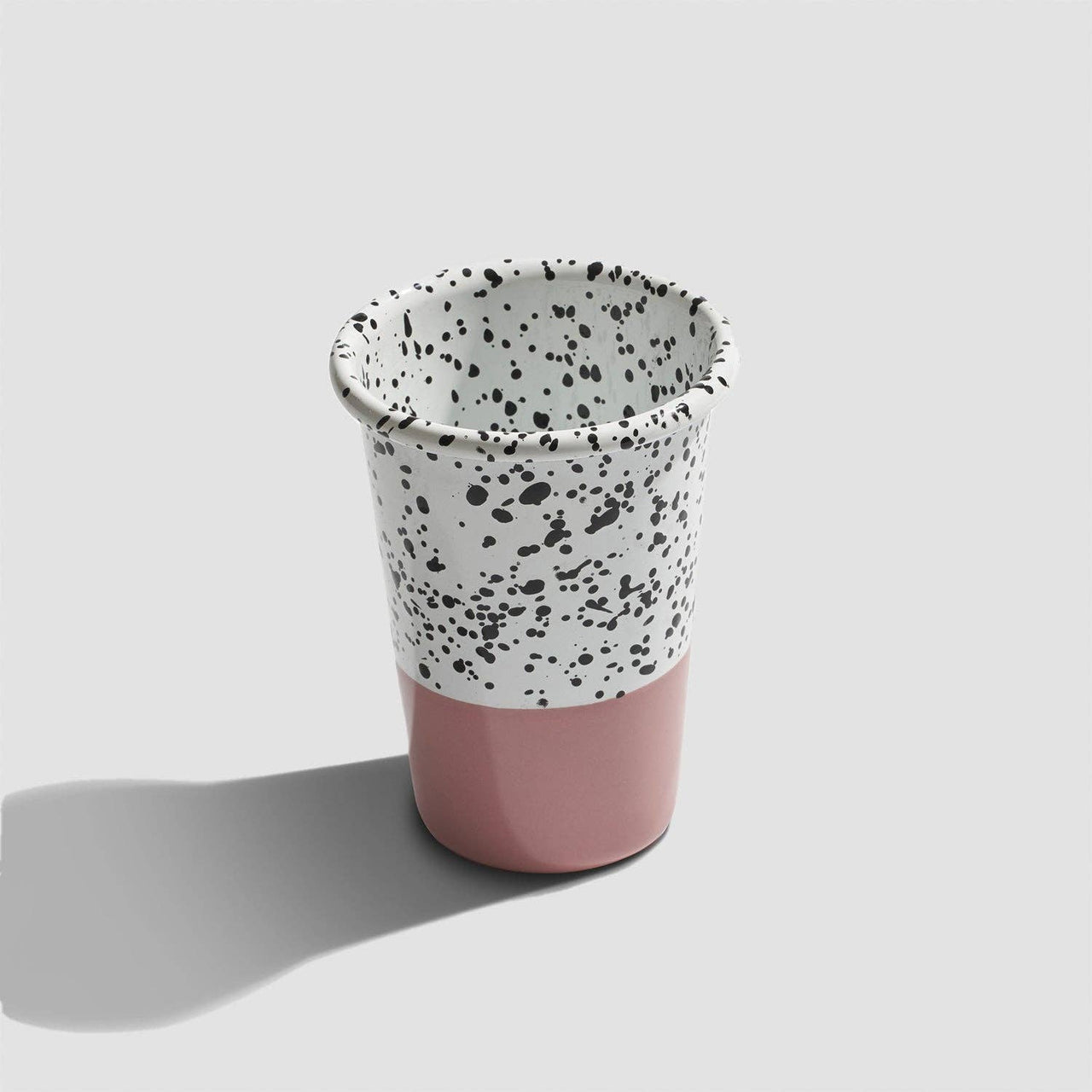 16 oz.
100% food and dishwasher safe, 100% recyclable, natural raw materials with non-toxic paints.
Each product is handcrafted by artisans.  Freezer, oven, gas, electric and induction stovetop safe. Do not microwave! It is made of steel.
Enameled iron is incredibly strong, but the porcelain topcoat will chip if handled too roughly or dropped onto hard surfaces, revealing the metal frame underneath. When this happens the steel below naturally oxidizes and the enamelware remains safe to use.
3 1/7" x 3 1/7" x 5"