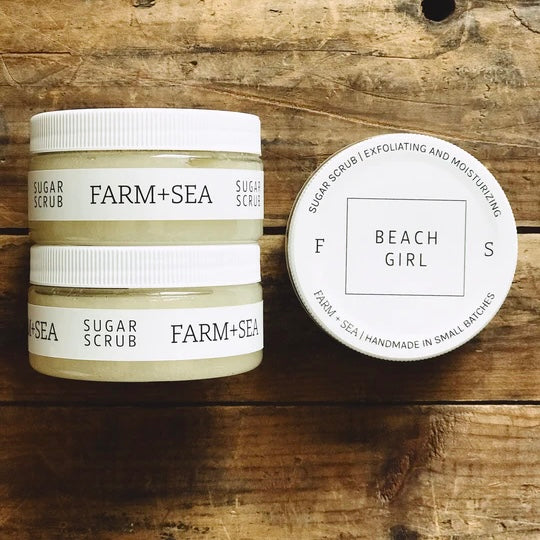 This all-in-one treatment will both gently exfoliate (thanks to pure cane sugar) and moisturize (hello, vitamin E and safflower oils)...so well, in fact, that you won't even need to apply lotion post-shower.
Made with nourishing oils and plant extracts, and premium, phthalate-free fragrances and essential oils. All Farm + Sea products are free of parabens, sulfates, and are cruelty-free. 
Lavender + Coconut: Subtle lavender combines with creamy coconut into a relaxing scent.
Sea Salt: A clean, unisex fragrance that combines the scent of a salty ocean breeze with hints of cucumber and musk.
Beach Girl: A true beach day scent: think suntan oil and sun-kissed skin.
8 oz.
Handmade in Amesbury, MA