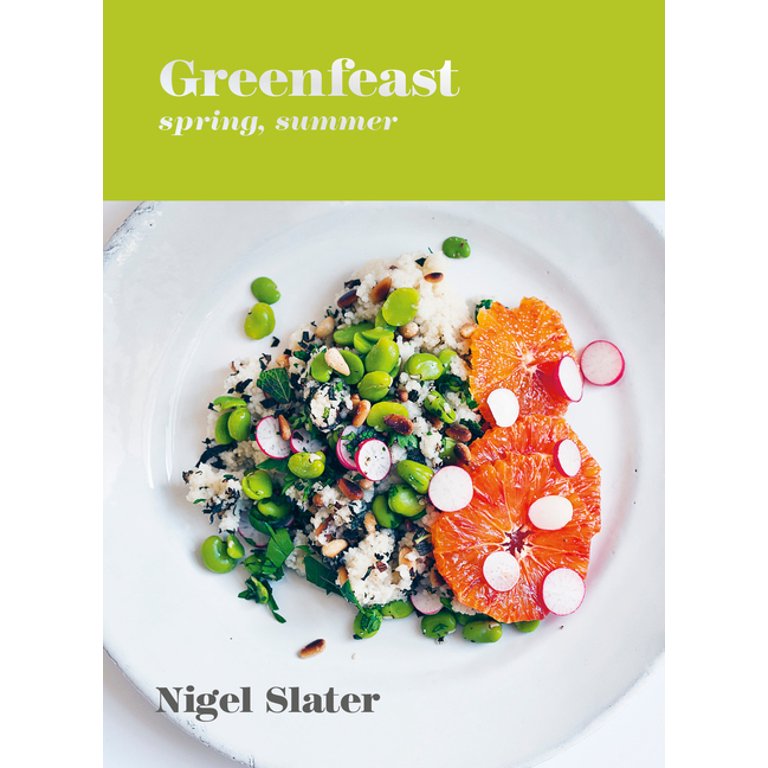 110 vegetarian spring and summer recipes that provide nourishing and simple plant-based suppers while paying homage to the warm seasons--from the bestselling author of Eat.
Greenfeast: Spring, Summer is an eclectic and comprehensive collection of recipes, perfect for people who want to eat less meat, but don't want to compromise on flavor and ease of cooking. With Slater's famous one-line recipe introductions, the recipes are quick and easy and inspire you to dip into your pantry for ingredients.
Inventive recipes showcase the creative ingredients used such as Asparagus, Broad Beans & Eggs; Ricotta, Orange Blossom & Cherries; and Halloumi, Melon & Chilli and provide a plant-based guide for those who wish to eat with the seasons.
Hardcover.